pkl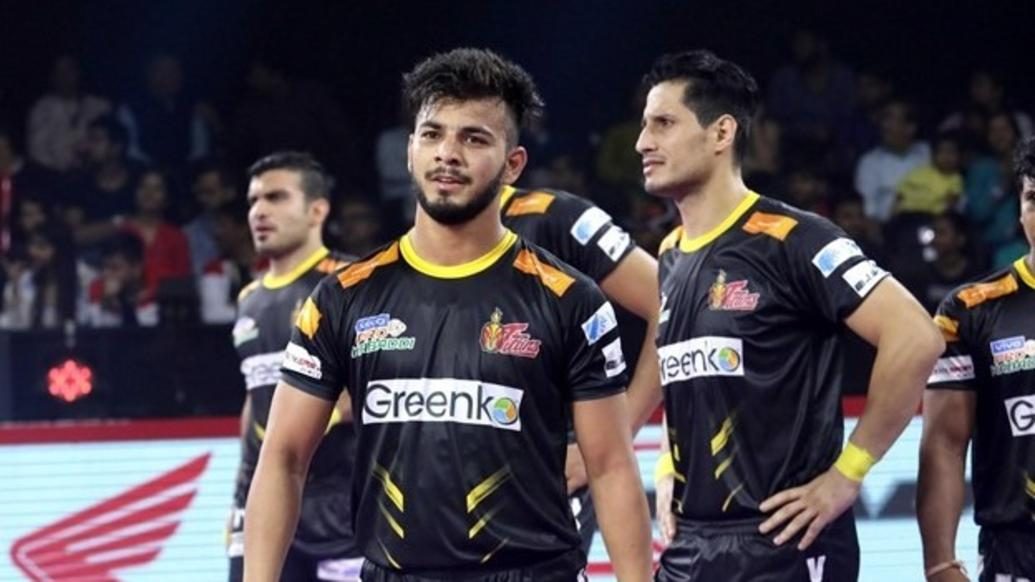 Former Telugu Titans captain Vishal Bhardwaj explains how his then-coach Srinivas Reddy's advice turned him into a world-class defender.
Vishal Bhardwaj, who made his vivo Pro Kabaddi debut in Season 4, has gone on to become one of the best defenders in the league.
He currently has 199 tackle points earned over three seasons and has even manned the left corner for the Indian national kabaddi team. But unbeknownst to many, the former Telugu Titans captain's kabaddi journey started as a raider in his years playing for the U-20 Indian team.
"I was a decent raider at the junior level," recalled the 23-year-old during vivo Pro Kabaddi's live Instagram chat show Beyond The Mat. "I even helped India win the U-20 junior championship in Iran."
Srinivas Reddy, who was the coach of the Indian U-20 team at the time, and also coach to the Telugu Titans, noticed Vishal Bhardwaj's talent and invited him to play for the franchise. It was a dream come true for Vishal and he didn't even need to give it a second thought before he accepted.
"I was so excited that I said yes immediately," said Vishal, "I didn't even wait till we reached home again."
However, once the camp got done and the team took to the mat, it didn't take Vishal Bhardwaj long to notice the abundance of raiding talent the team possessed.
Right from 'Showman' Rahul Chaudhari to the calm and collected Nilesh Salunke - the team's raiding department was stacked. The duo was in such fine form that they formed the most successful raiding partnership of that season.
"Watching them play made me realise that there was no way I would be able to take the mat as a raider for this team in the entire season," Vishal remembered. "Even the coach told me that it would be difficult for me to play as a raider given the experience the team had in their ranks while I was still at a junior level.
"But instead of leaving me dejected, he suggested that I try to play in the left corner as a defender since the team required a good corner to support the raiders."
"I was, of course, more than happy to play anywhere, as I was excited for my family to get a chance to watch me play on the television."
As fate would have it, Vishal Bhardwaj's state team of Himachal Pradesh was also in need of a left corner when he returned from the League, and he was called upon to fill that spot once more. Vishal took that as a sign and made the position his own.
"From that point on, I've never looked back. I started focussing on my game as a left corner and that is the position I play to this day," said Vishal.
While previously Rahul Chaudhari and Ajay Thakur have openly mentioned how they made their way from the corner position to that of a raider, Vishal's journey has been quite the opposite. And all it took was a keen eye from his coach, his own willingness to adapt for the team and a small twist of fate.
Join the discussion with your favourite kabaddi stars as our exclusive LIVE chat show Beyond The Mat continues with Season 2, courtesy @ProKabaddi on Instagram.