pkl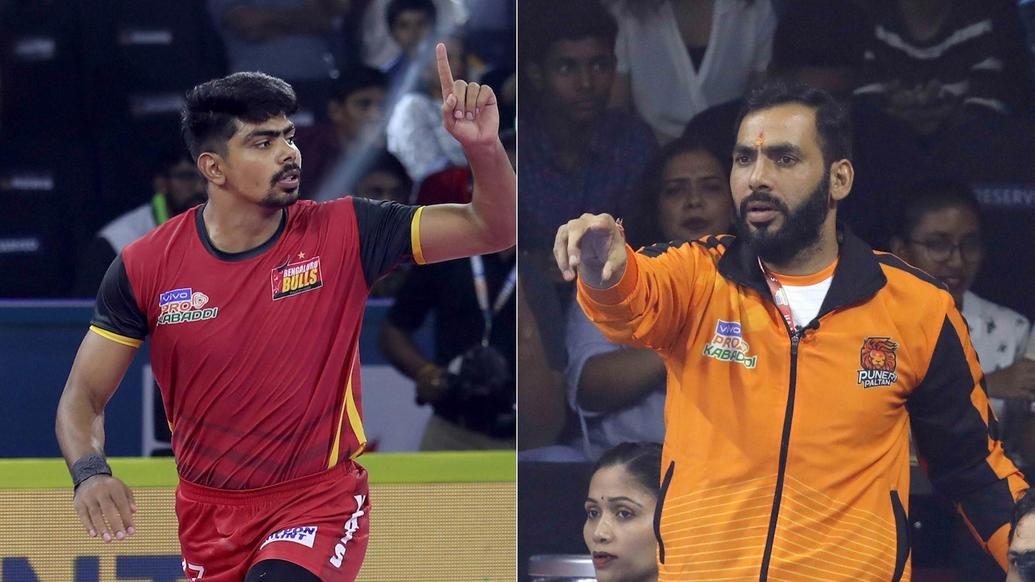 While most players are spending time with their families and keeping themselves fit, they are also learning a few more homely skills.
Restricted by the pandemic and the resulting lockdown, vivo Pro Kabaddi players are ensuring that they remain indoors during the period and are making the most of their time at home.
While occasional messages and posts continue on their social media platforms, they are also resorting to learning new things, particularly off the mat in times of isolation and social distancing.
"My son has taught me a new card game - UNO," legendary former raider Anup Kumar told ESPN while talking about how exactly he has been spending time with his family. "We've been playing that a lot. Other than that, we talk, watch some TV and pass our time."
While the 36-year-old Anup Kumar has been trying to figure how to deal with a Draw 4, Pawan Sehrawat has been avoiding digital bullets while he catches up with his family.
"I play a lot of PUBG these days," he told ESPN in a separate interview.
Home-cooked meals have been the choicest of options for the players and Pawan Sehrawat can claim a bonus point for going one step further.
"I've been helping with some cooking at home to give my mother a break," the star raider revealed. "I can make good aloo parathas now."
Ace defender Vishal Bhardwaj, too, is catching up with his folks and admittedly cherishing it as he makes up for the lost time when he is on the road plying his trade.
"We all sit together and talk for hours, watch movies and play board games at times. I help my mother in cooking and in cleaning the house," Vishal Bhardwaj told the Sportstar.
But while they are fulfilling their responsibilities at home, the players are raring to get back to the mat as well.
"I miss mat practices with my teammates," Pawan Sehrawat confessed. "I raid the most with whichever team I play with - Bengaluru Bulls, Railways team or even the team in my village. I can't really raid when I'm playing by myself, so I miss playing with a team."
The players are also busy at homes continuing their regular fitness training to ensure they are in shape when they get back to playing kabaddi.
WhatsApp group to good use
Meanwhile, Ajay Thakur, who has been helping out in the role of a deputy superintendent of police in Bilaspur, Himachal Pradesh, too has gone digital.
About a 100kms from Bilaspur, the 2014 Asian Games gold medallist and 2016 Kabaddi World Cup winner has also extended his aid to his village, Dabhota.
"We have created this Whatsapp group - Dabhota Helpers - which includes people of my village," Ajay Thakur told the Times of India. "Through this group, we have been raising money and helping people in need, especially the daily wage workers who have no income at this point.
"In the last week, my brother and I bought food essentials for a lot of labourers and their families in our village. We were able to supply rice and pulses to them," added the Padma Shri and Arjuna Award winner.
The Dome, NSCI, SVP Stadium in Mumbai, meanwhile, has been converted to a quarantine facility to harbour the afflicted population.
The National Sports Club of India venue, home to the U Mumba team, became the first sports site to be used as a quarantine zone in the city as the country continues to take measures to fight the outbreak.