pkl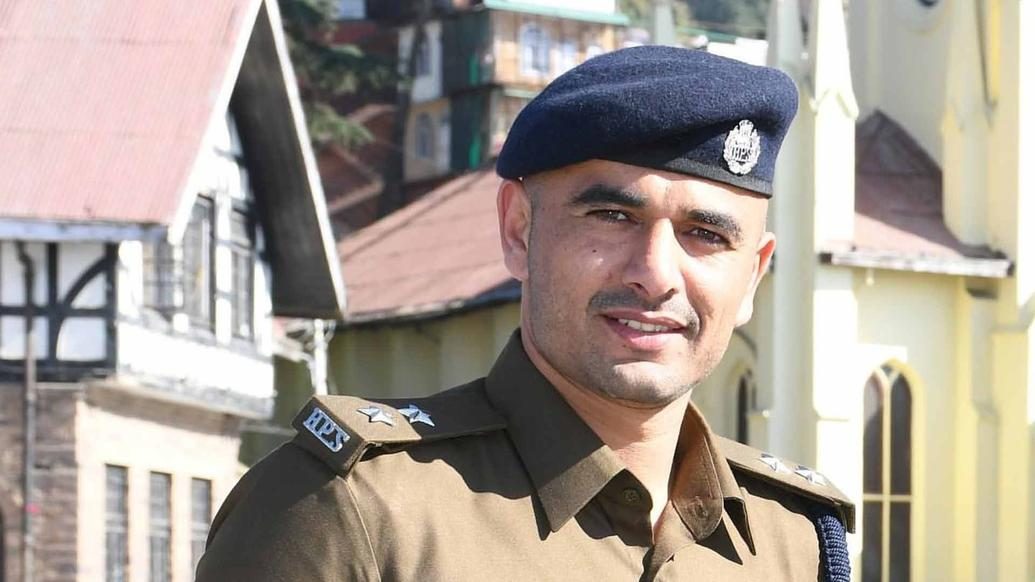 Ajay Thakur's real-life heroics have won him the praise of many, but it's all in a day's work for the kabaddi star.
Need some inspiration in times of the lockdown? You don't need to look any further than Ajay Thakur, the Padma Shri awardee and renowned raider of vivo Pro Kabaddi.
While he is a hero to many kabaddi aspirants who admire him for his raiding prowess, the Himachal Pradesh-born has taken to the street in fulfilment of his duty as a police officer as the pandemic continues to envelop the nation.
"When you are met with a tough situation, you have to be brave and fight back," said Ajay Thakur, Deputy Superintendent of Police with the Himachal Pradesh Police, in an exclusive talk with ProKabaddi.com after he was done with his day's duty of patrolling the streets.
"If I get scared of the situation and decide that I should take a leave of absence to ensure nothing happens to me, then what about the soldiers at the border? They are dealing with flying bullets every day and if they think that this is too dangerous, how would we function as a nation?"
View this post on Instagram
Several other kabaddi players have also come out on their social media platforms to request citizens to stay indoors and have put out encouraging messages as the world fights the pandemic.
Ajay Thakur, who urged that people should remain indoors and follow the advisories sent out by the authorities to arrest the spread of the pandemic, cited some cases from his own experience to clarify what was is at stake.
"What I have been observing at times, especially with the younger demographic, is that they are yet to grasp the seriousness of the situation on our hand," he observed. "I see some people roaming the streets and then running for cover when they hear police sirens.
"In my opinion, these people are not only being irresponsible but are also putting their families and society as a whole at risk.
"We as a society need to come together in this moment and support each other, help each other to fight off the potential harm that this disease can cause. It is the need of the hour for us to support one another."
The ace raider signed off in with his signature cool demeanour, with a message of hope for all.
"We can and will fight this off," he reasoned. "All we need to do is listen to the authorities who are working day and night to salvage the situation, stay informed about what is happening, what to eat to maintain a healthy immune system and what precautions one needs to take. That is all."