pkl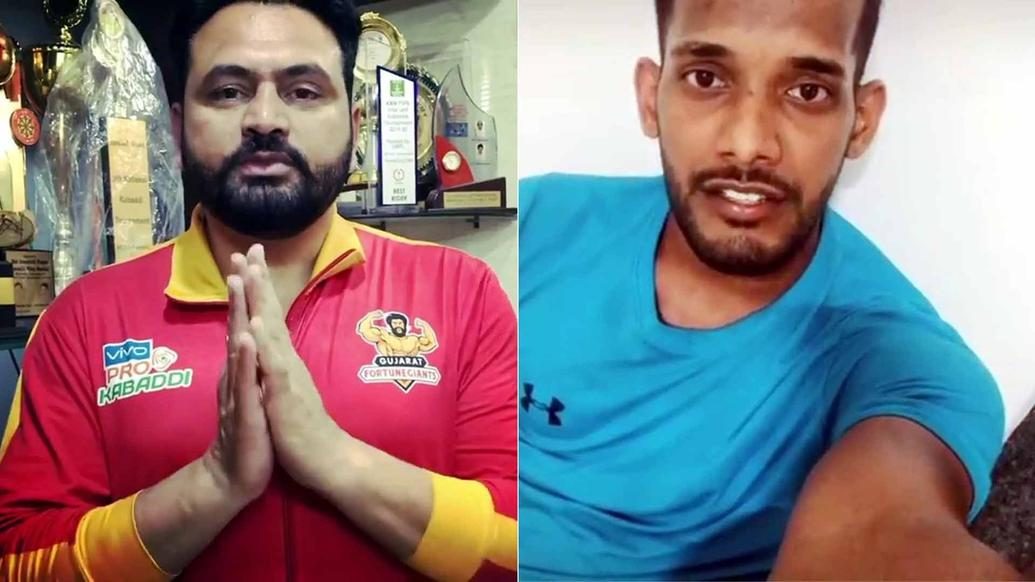 From Naveen Kumar to Manjeet Chhillar, players past and present urge their followers to stay indoors during the lockdown.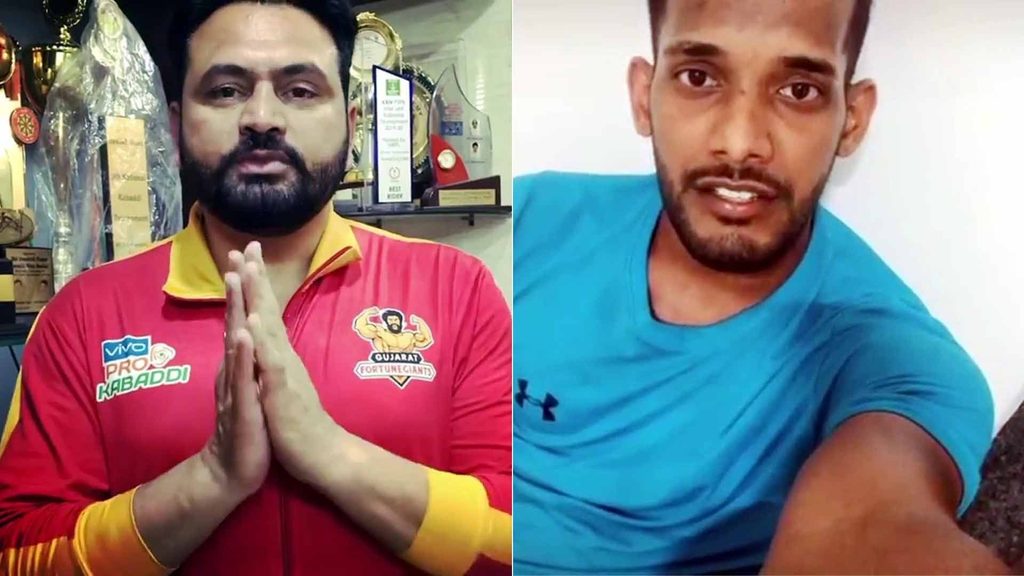 With the pandemic bringing life to a standstill, vivo Pro Kabaddi players have taken to their social media platforms requesting their fans to follow safety measures and encouraging them to stay home.
Different approaches were taken to convey the message on their respective Instagram pages; while some resorted to pointing out to the gravity of the situation, some simply gave a glimpse of their personal lives at home.
Manpreet Singh, coach of the Gujarat Fortunegiants, simply made an appeal to keep calm, an understated message amid trying times.
"The (pandemic) has been spreading globally. But we have no reason to fear it because our government is putting in the effort to address it," Manpreet Singh pointed out. "In our family, we should take care of the children and the elderly, and look after their health. If we are coughing or have a cold, we should immediately rush to the doctor and get ourselves checked up."
View this post on Instagram
Ace all-rounder Manjeet Chhillar observed that people were not respecting the lockdown imposed in the country and reminded that the safety directives need to be followed.
"I believe we should all remain indoors and take care of your family and yourself," Manjeet Chhillar said. "There are still a few who have been venturing outside, so I request them to stay at home."
View this post on Instagram
Fellow all-rounder Sandeep Narwal too requested everyone to stay indoors and look after themselves.
"I have one request, to battle (the pandemic)," Sandeep Narwal pleaded. "Please eat and drink well, do yoga. To all the youth, the future, who are venturing outside, I have a special request for you to stay home. If you look after yourself, you will look after the country."
View this post on Instagram
These are times when social distancing is key along with minimal contact, as defender succinctly displayed in his message.
View this post on Instagram
Fitness and family
Defender Vishal Bhardwaj ensured that his home was sanitised while Monu Goyat and Naveen Kumar emphasised on the need of home workouts to stay fit and healthy during the isolation period.
View this post on Instagram
Vishal Mane's idea of staying fit involved staying pumped during the days of the lockdown.
Amit Hooda, in his own words, gave a small glimpse into his morning training session.
Speaking in Marathi, star raider Siddharth Desai tallied up the numbers, estimating the number of doctors and beds available to isolate and quarantine those who could be potentially afflicted. He summed it up saying, "Stay home, stay safe and serve the country."
View this post on Instagram
For some, the message was to not only stay home but to spend it qualitatively with the family, as raider Maninder Singh and defenders Surender Nada and Rohit Rana showed.
View this post on Instagram
While some kept their message simple, like Deepak Narwal and Deepak Hooda.
View this post on Instagram