pkl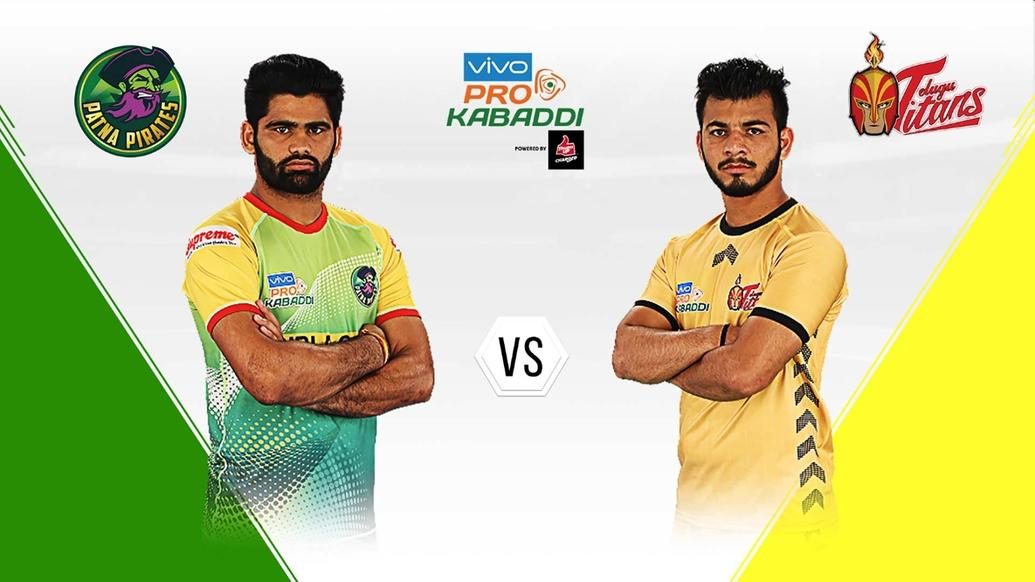 Both teams will want to get a win under their belt to build back some momentum.
The action continues in Patna on Day 5 as Patna Pirates take on Telugu Titans at the Patliputra Indoor Stadium on Tuesday. Patna Pirates suffered a close defeat to Telugu Titans the last time these two teams met this season and would be looking for payback.
Refreshed after a week-long break, Telugu Titans will look to get back to winning ways after having suffered adefeat against U Mumba in their previous match. Telugu Titans will take inspiration from their win in the last match against the home side and also from the fact that they have a better record against Patna Pirates.
Match 40 (Zone B): Patna Pirates vs Telugu Titans
Head-to-head: Patna Pirates 6-7 Telugu Titans
Patna Pirates have lost back-to-back games at home, the most recent one to Haryana Steelers. Pardeep Narwal created history by becoming the leading scorer in VIVO Pro Kabaddi with a 3rd successive Super 10 in that game. Vijay and Vikas Kale chipped in with useful performances as well. Patna Pirates will look for a collective team effort as they seek a second home victory.
Telugu Titans' strong start to the season was courtesy brilliant defensive performances, especially from their corners, Abozar Mohajermighani and captain Vishal Bhardwaj. However, in the match against U Mumba, the defence could manage only 6 tackle points. They will look forward to a better defensive effort against Patna Pirates as they look to get a second win over the side this season.
The big battle
Pardeep Narwal vs Abozar Mohajermighani
After a 14-point outing against Haryana Steelers, Pardeep Narwal is in exceptional form. Narwal will have to continue his top form to ensure victory for his team against a strong Telugu Titans defence. The duty of keeping Narwal quiet will fall on Abozar Mohajermighani, who has managed 3 successive High 5s in Season 6. Telugu Titans will hope Mighani continues his form and keeps Patna Pirates' raiders in check in order to emerge victorious.
Key Khiladi
Jaideep- Patna Pirates
Jaideep has been the cornerstone of Patna Pirates' defence this season. With 23 tackle points in 7 games, he is fifth on the Best Defenders list this season and will seek to move higher with another solid outing.
Vishal Bhardwaj- Telugu Titans
With 17 tackle points in 5 games, captain Vishal Bhardwaj has been a rock in Telugu Titans' defence this season. The team will hope he continues to have an impact on the mat with another strong performance against home side, Patna Pirates.