pkl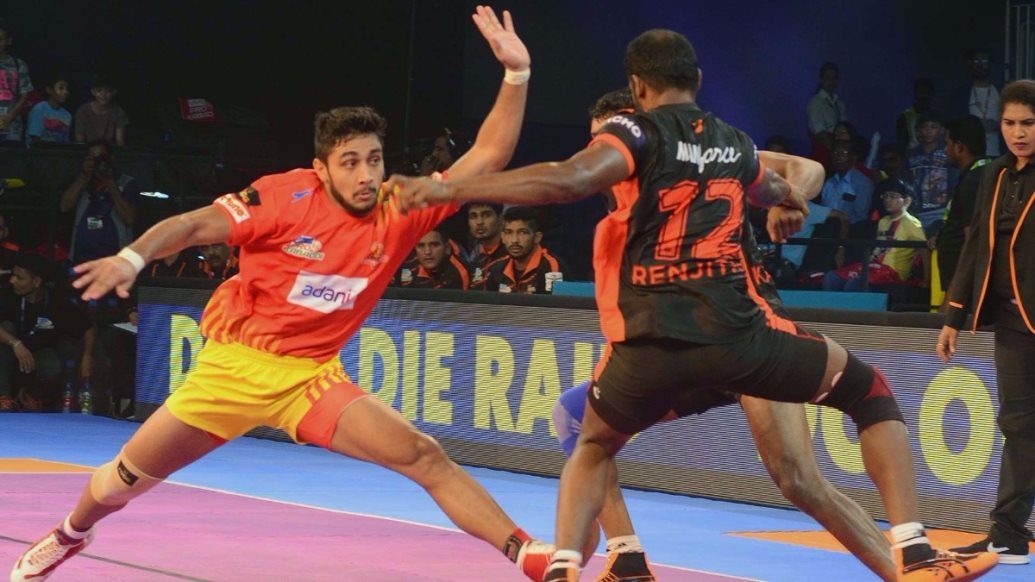 Rohit Gulia shines for Gujarat Fortunegiants in the Ahmedabad curtain-raiser with the hosts emerging comfortable winners against U Mumba.
Name: Rohit Gulia
Team: Gujarat Fortunegiants
Position: All-rounder
Gujarat Fortunegiants made a winning start to their home leg at The Arena in Ahmedabad on Friday after inflicting a crushing 39-21 defeat on U Mumba, with young all-rounder Rohit Gulia stealing the show on the night. The 19-year-old looked to be on the top of his game straight from the outset, accounting for almost a quarter of Gujarat's points with a total of nine.
Gulia picked up eight touch points and one tackle point. He had a success rate of 50%, with seven of his 14 raids helping the score move along. The youngster also ensured that he maximized his time on the mat as the U Mumba defence can attest for having managed to tackle him just once over the entirety of the match.
His contribution in defence saw him notch up one tackle point from his three attempts. Having picked up just two raid points in his previous two matches for Gujarat, however, Gulia will be hoping to add consistency to his game over the Fortunegiants' home leg. With the momentum now on his side, he will not have to wait for long though with Dabang Delhi K.C. line up next on Saturday.