pkl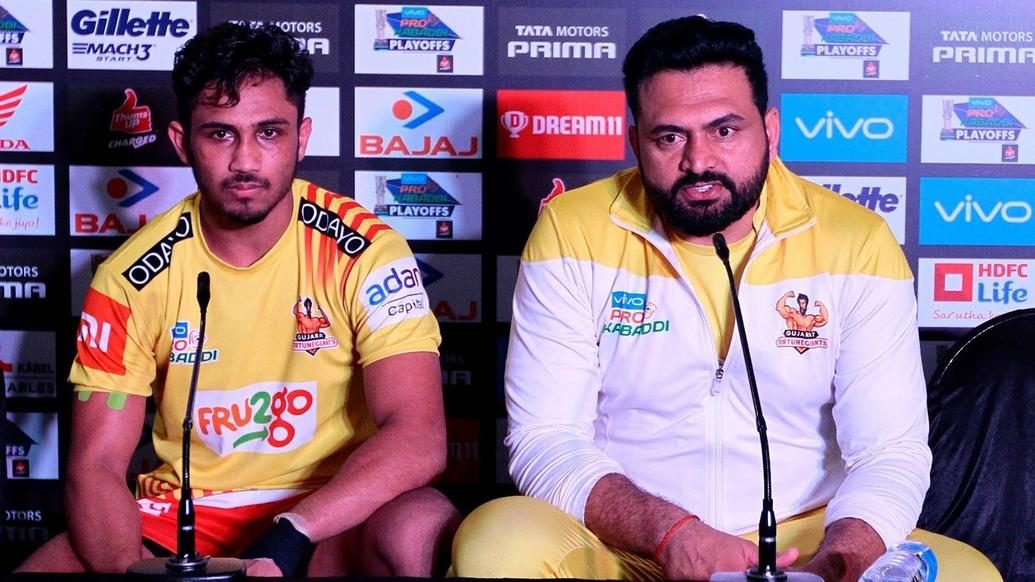 Captain Sunil Kumar was critical of his own performance and lauded Pawan Kumar Sehrawat's impact on the contest.
A mammoth run by Bengaluru Bulls in the closing minutes of the second half left Gujarat Fortunegiants facing defeat in Qualifier 1 and they will now have to take on U.P. Yoddha on Thursday to try and make it to their second straight VIVO Pro Kabaddi final. In the post-match press conference, coach Manpreet Singh felt that the performance of the defence left a lot to be desired in a crucial match for the team.
"Gujarat Fortunegiants' biggest strength is their defence. And today the defence didn't perform at their usual level," said Singh,
"What we had planned, we couldn't execute on the mat. The raiders performed well for us in the first half but couldn't replicate it in the second. Neither the defence nor the offence performed at the level we know they can in the second half."
Captain Sunil Kumar, who finished the night with six unsuccessful tackles, took responsibility for his performance on a night where he needed to lead from the front.
"I admit that I made a few errors. Maybe the most errors on our team," he said.
However, the skipper was quick to praise the efforts of Bengaluru Bulls while singling out Pawan Kumar Sehrawat for a special mention.
"Pawan Kumar Sehrawat stole the show today," remarked Kumar, "He was magnificent. Their defence too was outstanding in the second half."
Following this loss, Gujarat Fortunegiants will head to Qualifier 2 to take on U.P. Yoddha for a second opportunity to reach the VIVO Pro Kabaddi final.
Speaking of Qualifier 2, coach Manpreet Singh said," We've lost only thrice in three months and I don't think we are a team that are prone to dropping two games in a row. We have another chance in which we'll assess our mistakes from this match and will try to rectify them."
Qualifier 2 will take place on the 3rd of January at the Dome@NSCI in Mumbai.