pkl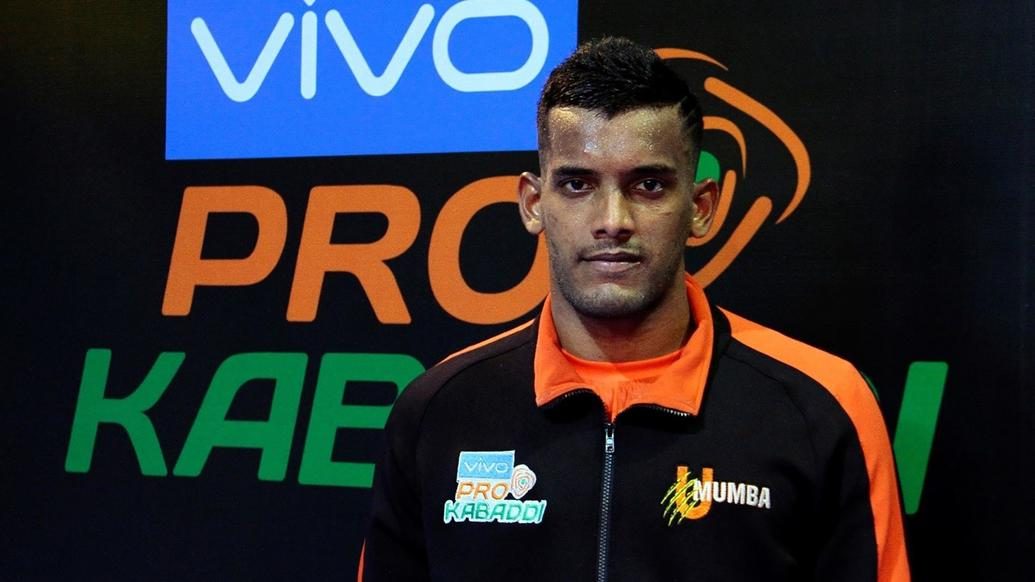 The raider enjoyed a stellar debut campaign, setting multiple records over the course of his rookie season.
Trailing by nine points at half time, U Mumba looked like they had handed the match to home team Dabang Delhi K.C at the Thyagaraj Sports Complex in Delhi last month. But then Siddharth Desai stood up and scored a mammoth 16 raid points in the second half to win his side the match by seven points. He ended the game with a season-high 19 raid points in U Mumba's staggering come-from-behind victory over their zonal rivals.
Such had been Desai's raiding prowess this season that one could be forgiven that VIVO Pro Kabaddi Season 6 was his maiden campaign. While U Mumba fell short in their pursuit of a second VIVO Pro Kabaddi title, they did find a gem of a raider in Siddharth Desai.
He amassed 218 raid points at 10.38 a game, behind only Pawan Kumar Sehrawat and the prolific Pardeep Narwal. But what's more astonishing is that the rookie spearheaded his team's raiding department, collecting more than twice the number of raid points than the next-best U Mumba raider.
Such responsibility creates pressure, but Desai absorbed it seamlessly as he continued to amass points, match after match.
"He is still young and is gaining valuable experience," observed captain Fazel Atrachali. "When he gets going, he is a very difficult to stop. He will only get better with time."
"We are lucky to have him. We really are. When he's on the mat, we aren't worried," the Iranian added. "He's a star for U Mumba."
Hailing from a village, and from a family familiar with kabaddi, Desai had always wanted to be a part of the game. His single-minded approach ensured that he mastered the sport from a club in Pune, where he honed his skill for four years, and focused on his fitness and health even before he entered the league. Desai has come a long way to combine these elements to showcase what a skilled athlete can produce when it gels perfectly with intense practice.
His efforts eventually provided key to U Mumba's second-place finish in the Zone A standings, pillared by 12 Super 10s over the course of the season. His tally of 10 Super Raids was bettered only by Pawan Kumar Sehrawat's 12. The raider was also extremely reliable in Do-Or-Die situations, scoring 41 raid points under pressure at an outstanding strike rate of 89.13.
"I couldn't have dreamt of a campaign like this," Desai said. "But I need to keep performing and keep improving. I don't think of numbers. I just aim to do well. The numbers pile up on their own."
Siddharth Desai in Season 6 –
Total Points: 221
Raid Points: 218
Tackle Points: 3
Successful Raids: 169
Super Raids: 10
Super 10s: 12