pkl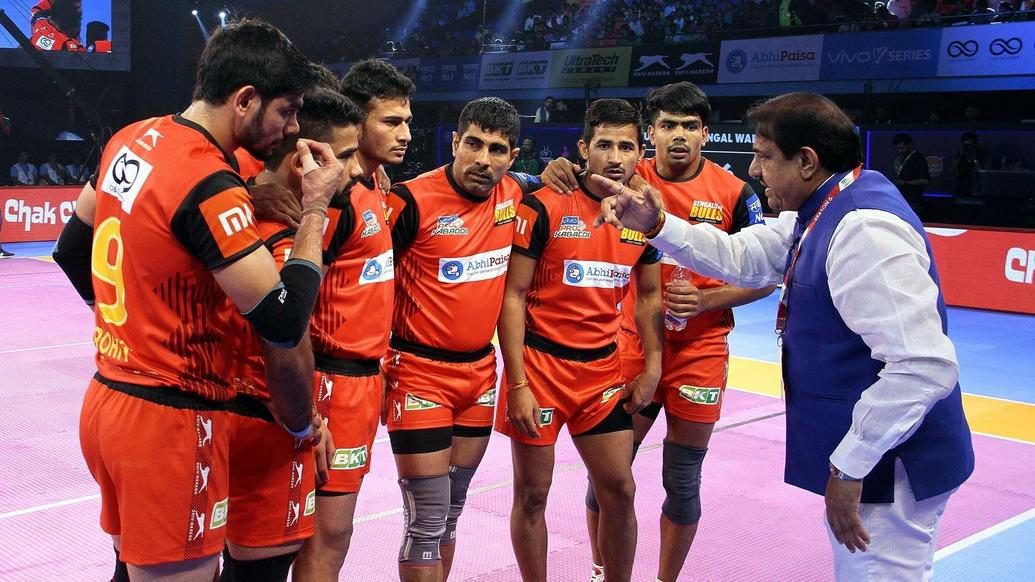 Bengal Warriors handed Bengaluru Bulls a narrow 31-33 loss in their first home game at the Shree Shiv Chhatrapati Sports Complex in Pune on Friday. At the post-match press conference, the home team, Bengaluru Bulls, were represented by captain Rohit Kumar and coach BC Ramesh while coach Jagdish Kumble was present for Bengal Warriors.
Bengaluru Bulls
Q. You had made up quite some ground in the second half. Where do you think the game went to Bengal Warriors?
Rohit Kumar: There have been a number of games earlier where the opposition had a lead but we managed to cover it and build our own lead from there. After we managed to level the scores owing to Pawan Sehrawat's Super Raid, there were some errors in defence which allowed not just the bonus point to Maninder Singh but also gave him touch points. His raid really turned the game in their favour.
Q. What do have to say about your defence?
BC Ramesh: I agree that the defence wasn't up to the mark today. We had specifically kept Jasmer Gulia in defence today keeping Maninder Singh in mind. But that move didn't work. The raiders performed well though.
Q. Will we see a change of strategy in the upcoming games?
Rohit Kumar: We will have to change our strategy because we weren't able to defend too well today. In the previous matches, both the defence and offence played well. In this match, Pawan Sehrawat, Kashiling Adake and I, were all getting points but the defence wasn't up to the mark. We thought we will be able to defend the same way that we have been doing so far, but that didn't happen. We didn't have enough support today when a defender was going in for a tackle. That will have to change tomorrow.
Q. What do you think was the turning point of the game?
BC Ramesh: When the score was equal, Kashiling Adake tried to hold Maninder's ankle which really sped the game up and took it away from us. Giving only the bonus point would have worked in our favour instead of giving touch points. After that Pawan and Rohit, too, got picked up. In the end, their attempts were more successful than ours and that made the difference.
Bengal Warriors
Q. What was the strategy in the second half?
Jagdish Kumble: Our only thought was that we have a good team and we are doing well in the league. We had to win this match because, after this, we are playing Bengaluru Bulls again. We knew that if we win this match then we will be more confident in the coming match as well. The other thing was that we knew after our previous defeat that we must win everything from here in order to top our zone. The strategy towards the end was to substitute any player who wasn't fitting into the defensive lineup. We knew that Maninder Singh is targeted in every match so we tried to switch it up a little and that worked.
Q. Is the slow start of the defence an area of concern?
Jagdish Kumble: Our Covers were a little slow to start. Their raiding trio of Kashiling Adake, Pawan Sehrawat and Rohit Kumar are bound to get points, which they did. It isn't possible that the defence will work each and every time. Besides that, if we hadn't given away those five points that we gave away in a Super Tackle situation then we could have won the game more comfortably.