pkl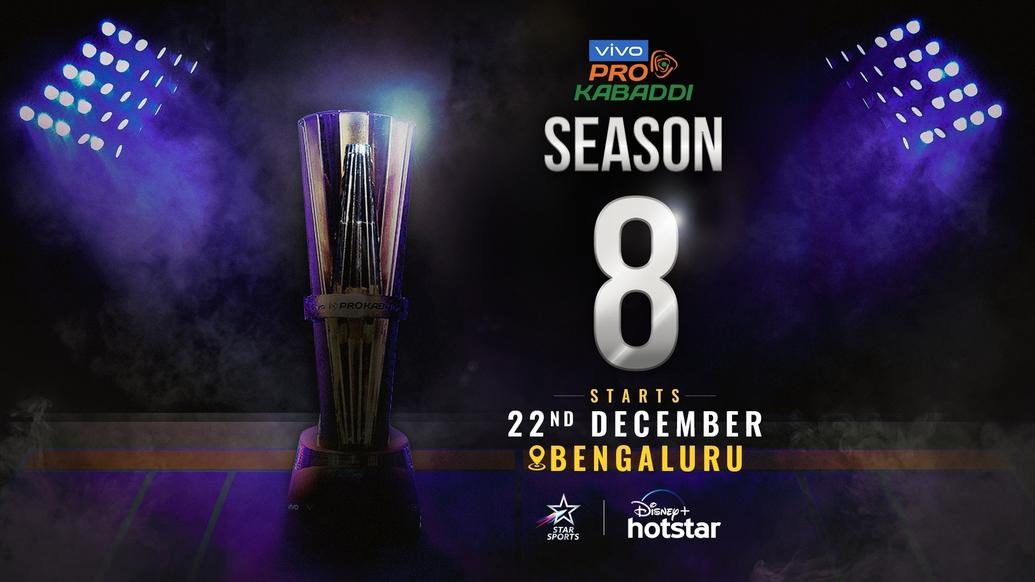 vivo Pro Kabaddi Season 8 will be played at a single venue as opposed to the usual travelling caravan format.
The news kabaddi fans have been waiting for is finally here. We are happy to announce that vivo Pro Kabaddi Season 8 will commence from the 22nd of December 2021. Fans will now get to watch their favourite kabaddi stars in action LIVE on the Star Sports network and Disney+ Hotstar.
Mashal Sports will ensure that all the safety measures needed to protect the athletes and staff will be followed. Government-mandated CoVid-19 protection guidelines will also be followed and specialised agencies have been employed for safety and maintaining the necessary hygiene throughout the duration of the league. A biosecure bubble will be maintained throughout the season and strict testing will be carried out to ensure the highest level of safety.
The usual travelling caravan format of the league will also change with a single venue hosting all the matches of the season. Cutting down on travel will also reduce the time members of the bio bubble are exposed to outside entities. Bengaluru has been chosen as the city to host all the vivo Pro Kabaddi Season 8 matches.
League Commissioner Anupam Goswami praised the facilities at Bengaluru while pointing out the reason for selecting the city as the venue.
"We are very privileged that Season 8 of the vivo Pro Kabaddi league will be hosted in Karnataka, especially as this state is a very significant geography for kabaddi and PKL fans in India," said Mr Goswami, "Bengaluru has all the facilities needed for conducting big, competitive sports events, with best safety practices. We look forward to demonstrating this with PKL Season 8."
However, keeping the current scenario around the world in mind and accounting for the precautions needed to run a contact sport, the matches will be played without the presence of any spectators. This means that fans will be able to support their favourite teams only from the comfort of their homes.
This year will also mark a significant achievement for the league and vivo Pro Kabaddi will be the first professional indoor contact sports league in India to hold matches.
With the stage now set, fans can look forward to the announcement of the fixtures soon so they can mark their calendar to watch their favourite kabaddi players and teams in action. The line is drawn, the game is on, it's time to 'Khel Kabaddi'.