pkl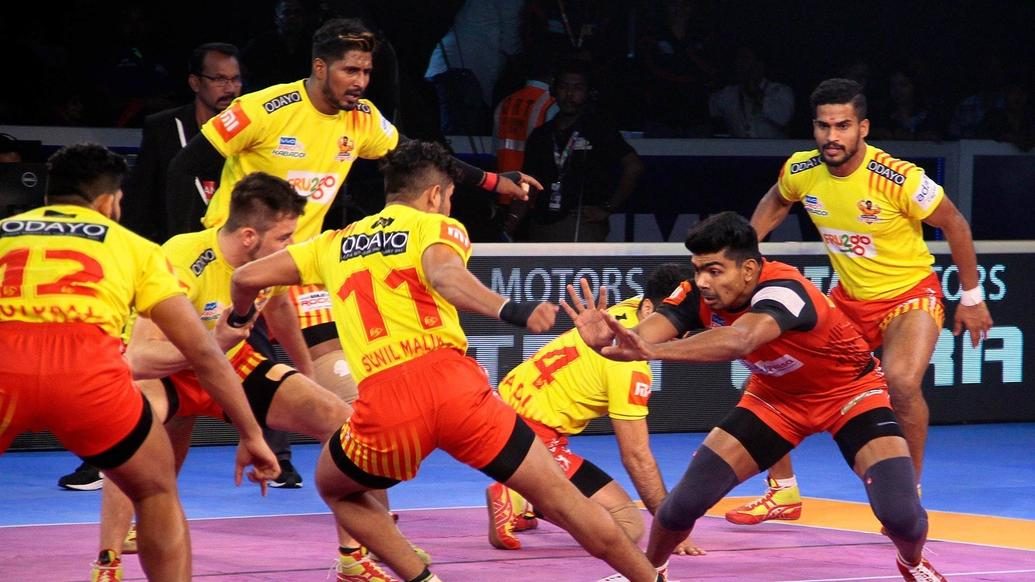 The trust shown by Bengaluru Bulls coach Randhir Singh in his ability made the difference said Sehrawat.
A massive 22-raid-point effort from Pawan Kumar Sehrawat gave Bengaluru Bulls a 38-33 victory in the final of VIVO Pro Kabaddi Season 6 and their maiden title. With this performance, Sehrawat also became the highest scorer in a VIVO Pro Kabaddi final. Playing against his former team Gujarat Fortunegiants with everything at stake, one could assume that the pressure was on. But Sehrawat instead pointed out that the victory in the first Qualifier actually gave Bengaluru Bulls the edge.
"There was no pressure on us at all because we had won the last match which we played against Gujarat Fortunegiants," said Sehrawat.
Facing a seven-point deficit at half-time, Bengaluru Bulls came back strongly in the second half through Sehrawat to win the all-important match. The raider said that not going in to raid very often in the first half was a deliberate strategy his side had used and it paid dividends in the end.
"We basically had two plans for the match," explained Sehrawat, "The first plan was to use Rohit Kumar in the first half and to continue using him as the main raider for the remainder of the match if he finds his rhythm. The second plan was that I would take the lead in raiding if Rohit Kumar doesn't get off to a flyer on the night, and ultimately that was the plan we used."
Sehrawat also praised Bengaluru Bulls coach Randhir Singh for formulating the strategies that ultimately led to the team lifting the trophy this season. He also reserved special praise for the coach since Sehrawat believed it was his trust in the raider's abilities that ultimately gave him the confidence to perform so well this season.
"All my credit for success goes to Coach Randhir Singh," said an overjoyed Sehrawat, "He showed a lot of trust in my abilities by picking me back in the team for this season. He also put me in the starting seven for most of the season.
"If someone trusts you so much, it is always on your mind to do well for them and that is what I did."