pkl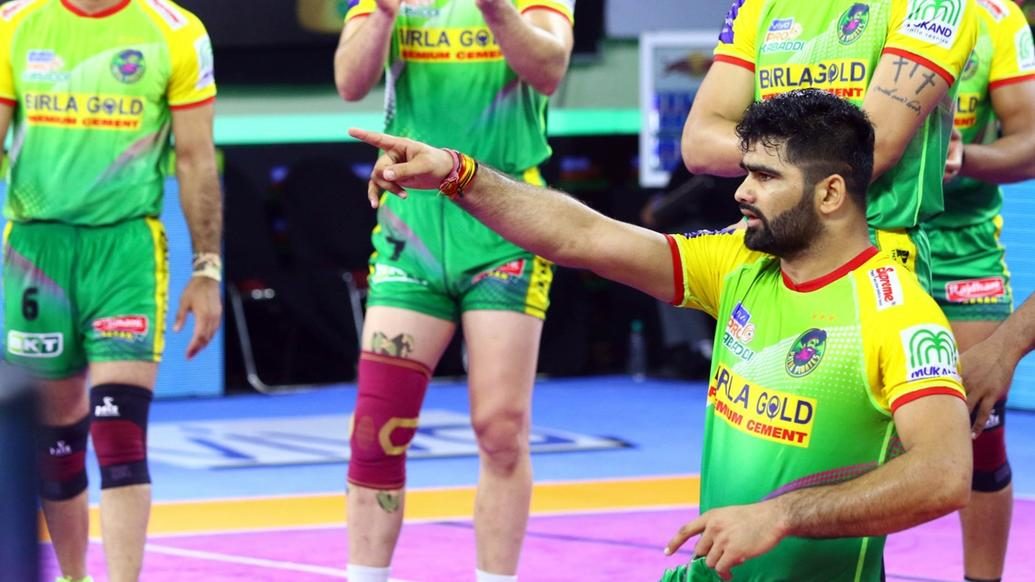 Pardeep Narwal explains how kabaddi has been a big part of his life right from a young age.
Record-Breaker Pardeep Narwal is known to be one of the most dangerous raiders on the kabaddi mat. He has single-handedly managed to run through even the best of defences with the stylish elegance fans have come to expect from him. In vivo Pro Kabaddi's weekly Instagram LIVE chat series, Beyond the Mat, Pardeep gave a special mention to his childhood coach and mentor for moulding him into the raider he is today.
"I consider my first coach Naresh Narwal to be my guru (mentor)," said the Patna Pirates raider, "He has taught me everything I know in kabaddi. He trained me in everything, right from the basics like how to plant your feet correctly to mastering advanced kabaddi moves. The knowledge he imparted in me helps me hold my own against the best of defenders even today."
https://www.youtube.com/watch?v=D0yqjgg1f7c
All in the family
Hailing from the village of Rindhana in the Sonipat district of Haryana, Pardeep Narwal said the sport of kabaddi caught his fancy very early. As the sport was played by many of the elders in his family, it was only natural that it held a deep fascination for Pardeep right from a tender age.
"My love story with kabaddi began since even before I can remember," he said, "I grew up watching my uncle and father playing kabaddi. My uncle used to take me along for practice sessions and matches while I was growing up and I used to go along mainly for the ride."
Over time, observation turned into interest and before he knew it the interest had turned into active participation.
"I didn't even realise when I started practising with them myself and soon I started training in a structured manner with my guru," he said before adding, "By the time I was 14-15 years old, I had already started participating in local tournaments. I haven't played any other sport in my life since then."
There was no looking back for the Record-Breaker from there as he became the first raider to reach 1000 raid points in vivo Pro Kabaddi and also achieved the jaw-dropping feat of sweeping 6 opposition players aside with a stellar 8-point raid. But though the star raider has been raising the bar season after season, he still likes to be grounded in the roots that helped him get here.
Watch your favourite kabaddi superstars go Beyond The Mat, LIVE on the official vivo Pro Kabaddi Instagram handle every Saturday at 6 PM. Join the conversation!