pkl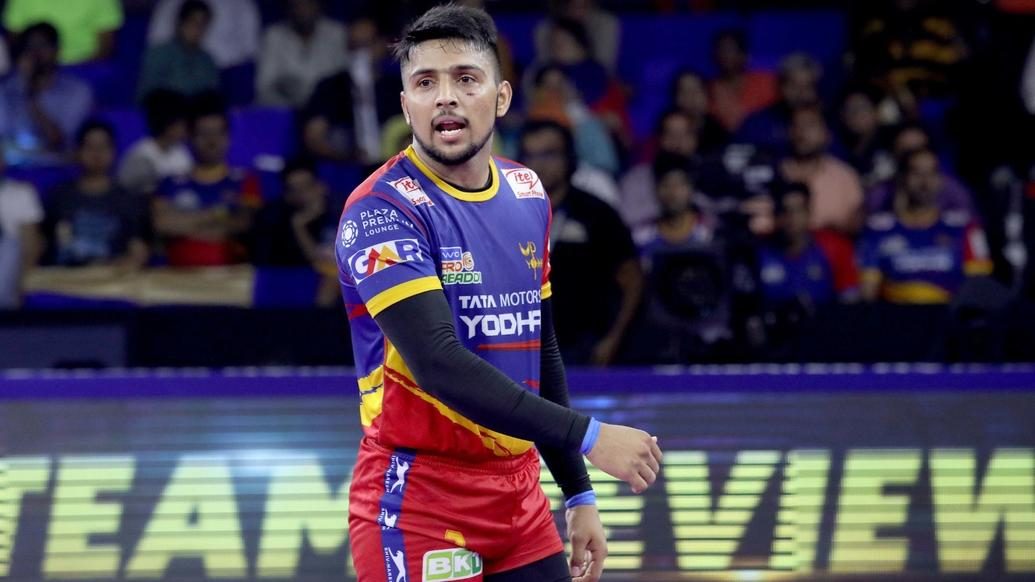 UP Yoddha's Nitesh Kumar remains the only defender in PKL history to score 100 tackle points in a single campaign.
It was back in the 2006 Asian Games, when a 9-year-old Nitesh Kumar watched his uncle, Sukhvir Singh Sangwan win the illustrious gold medal – something that inspired him to take up the sport. "No matter how cliched it sounds, Kabaddi is in my blood," exclaimed Nitesh Kumar referring to the Kabaddi connection in his family. His father, Sanjay Kumar, is a Kabaddi coach who used to train Border Security Force (BSF) players, and his uncle was a former player of the Indian National Kabaddi Team.
"I started training at a young age, under the guidance of my father, because I wanted to become a professional Kabaddi athlete." Hailing from Adampur Dhadi, Haryana, Nitesh Kumar knew his father's strict routine would only help him reap the rewards in the future. "Dedication and consistency are pivotal for a successful life, people often desire things but don't work hard for it."
An alumnus of the Future Kabaddi Heroes program in 2017, Nitesh Kumar had a splendid rookie season. The right corner scored his first-ever vivo Pro Kabaddi 'High 5' for UP Yoddha in his debut match against Telugu Titans. Since then, it has been a steady rise for him. "I was nervous but the moment I walked out of the tunnel and touched the mat, I realized this was my moment to shine for my team." His fearless attitude and robust defensive skills made the Kabaddi world admire this young Yoddha.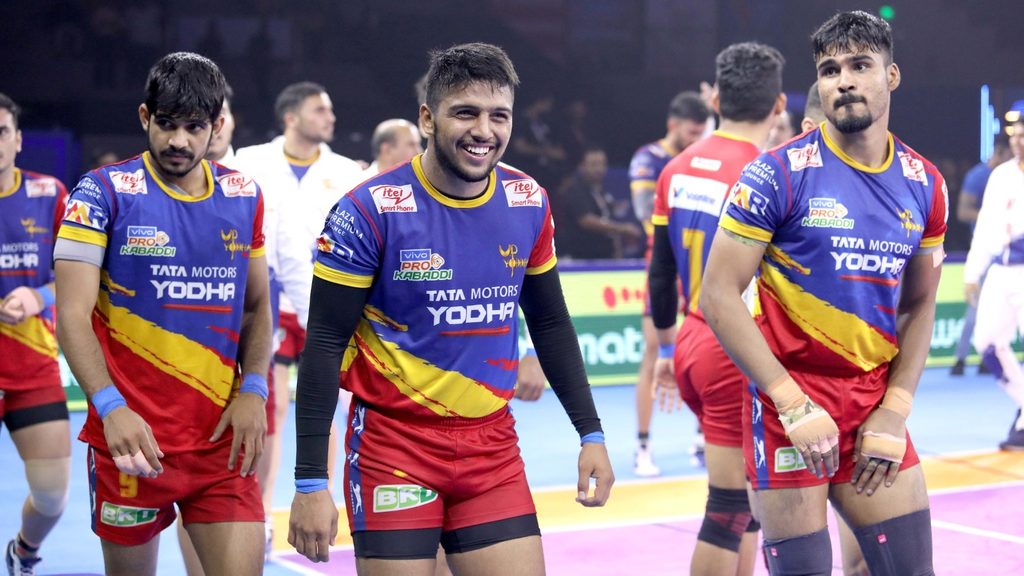 In the following season, Nitesh Kumar scored 100 tackle points – a PKL record for the most tackle points by a player in a single season. While ascending towards this record-breaking feat, Nitesh also scored eight High-5s - second-most by a defender in a single season. Consequently, he took home the Best PKL Defender in Season 6. Given his meteoric rise in the defensive setup, UP Yoddha made Nitesh Kumar the captain of the side in the following season. Emerging as one of the youngest captains in vivo Pro Kabaddi history, Nitesh's leadership skills helped UP Yoddha get to the Playoffs in Season 7, with a third-place finish and 74 points in their kitty.
Since the introduction of four new teams back in PKL Season 5, Nitesh Kumar has helped UP Yoddha qualify for three back-to-back Playoffs, which shows how consistent he has been for his side since his debut. With immense talent and age on his side, Nitesh Kumar has the potential to become one of the top defenders in PKL, creating a legacy of his own.