pkl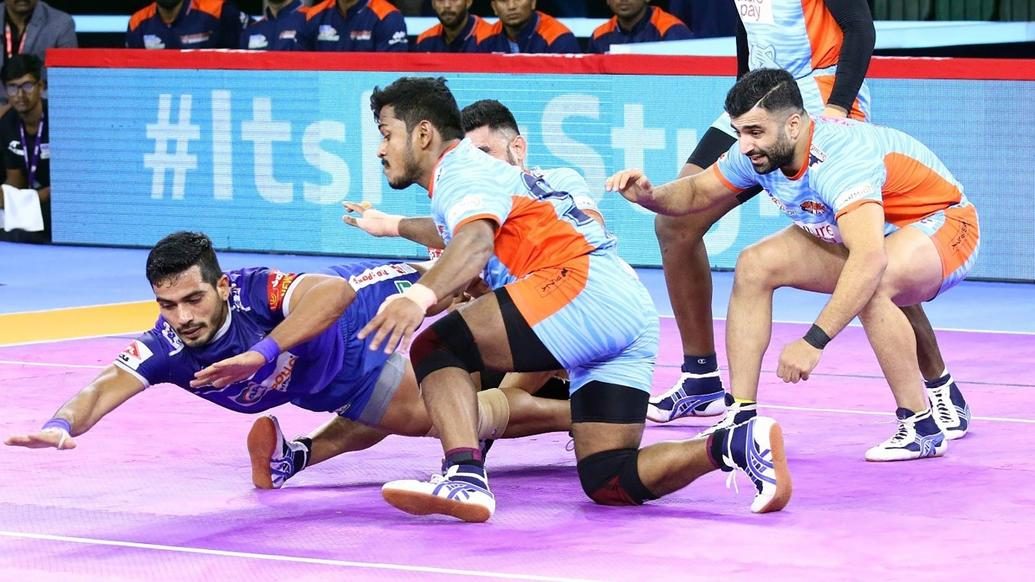 The Union Sports Minister said that the government will make efforts to get kabaddi an Olympic berth.
Indian sports minister Kiren Rijiju has claimed that the Indian government will make efforts to get kabaddi into the 2024 Olympics Games to be held in Paris, France.
"Kabaddi is an indigenous sport and that the government would make efforts to take it to the Olympics," he said while responding to a question in the Lok Sabha.
Former sports minister Rajyavardhan Singh Rathore too had lobbied for kabaddi's entry as a discipline in the Olympic Games.
"Hopefully kabaddi will very soon become a global sport and we will see it emerge as a strong contender for an Olympic sport," Rajyavardhan Singh Rathore had said during the Kabaddi Masters Dubai 2018.
"Kabaddi has got all the qualities to become an Olympic sport. It has got speed, agility, power and teamwork. Hopefully, when it comes to Olympics we will clinch the first gold medal," he had added.
At a separate event, Rathore had explained, "Because the sport (kabaddi) involves very less equipment and has a mix of strength, ability, speed and thinking, I am sure that such a wonderful sport will be accepted by the entire world and it will eventually come into the Olympics."
Kabaddi as an Olympic sport - how soon do you think this dream of Deepak Hooda's could come true? pic.twitter.com/BFGvcPUikl

— ProKabaddi (@ProKabaddi) December 29, 2017
The sports ministry, however, has clarified that they do not have "a direct role" in the inclusion of kabaddi in the Olympic Games and that it is for the International Kabaddi Federation to "take required steps" to make it happen.
"For promotion and development of kabaddi, the ministry is supplementing the efforts of the Amateur Kabaddi Federation of India by providing support for training, competitive exposure within the country and abroad," the sports ministry added.
While kabaddi is yet to make its debut at the Olympics, the sport has been a fixture at the Asian Games for three decades.
The sport made its debut at the continental competition in 1990 and has been thoroughly dominated by the Indian kabaddi team in both the men's and women's category.
The men's team have won seven golds and one silver in eight appearances whereas the women's team have won two golds and one silver medal in their three appearances at the Asian Games.
Kabaddi made its debut at the South Asian Games in 1985 and has been a discipline in all but one of its edition (1991) since.
The Indian national kabaddi team have a dominant force at the event, winning 10 golds and one silver in 11 appearances at the South Asian Games.
Their most recent triumph at the South Asian Games came in December last year, where the Deepak Hooda-led Indian side blew away the competition to pick up their 10th gold at the event.