pkl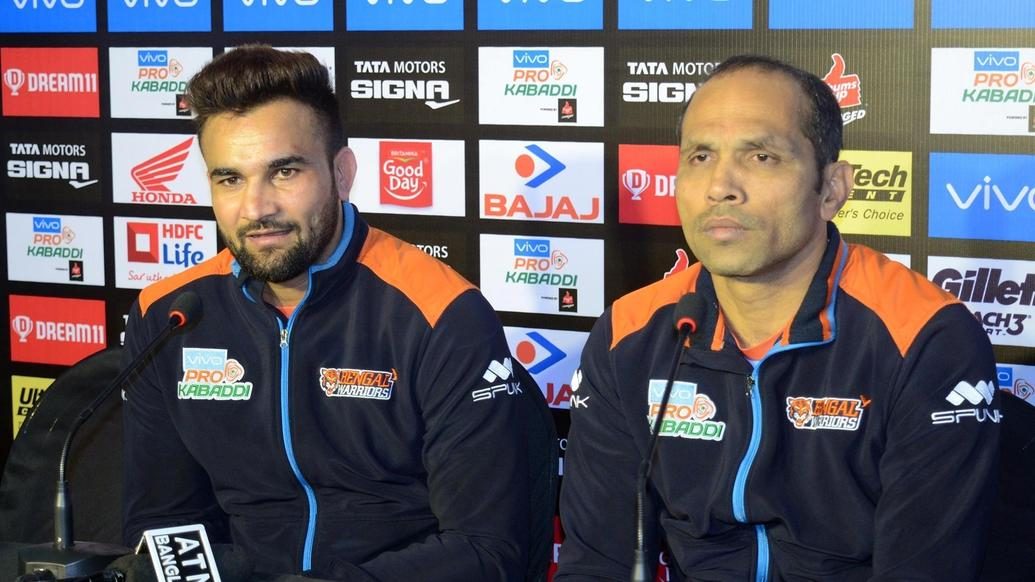 Bengal Warriors' coach spoke about how the win against Tamil Thalaivas made things easier for them going ahead.
Bengal Warriors came out 27-24 winners against Tamil Thalaivas in the first game of their home leg on Friday. Representing the home side at the post-match press conference were Ran Singh and coach Jagdish Kumble.
Bengal Warriors
Q: How do you rate this win?
Jagdish Kumble: This was our final match against Tamil Thalaivas. We had won our previous two games against them and so we were confident. We committed a few errors initially and hence the game was close. Winning the opening match of the leg also gives us confidence going ahead. The win makes it easier for us as we are aware of what we need to do now to go ahead.
Q: What do you have to say about Jang Kun Lee's performance?
Ran Singh: Previously, we haven't had a raider to support Maninder Singh consistently. Jang Kun Lee performed that job today. If he is able to continue this form, we will win all our upcoming games as well. This was our first home game and it was important for us to win. Lee reduced the pressure on the others with a strong performance.
Q: Any comments on your defence?
Ran Singh: The defence committed a few errors at the start of the game. It was a fast game and we were a little loose in defence. However, we recovered well to win the game. If Surjeet Singh performs well, then we have every chance of winning games.