pkl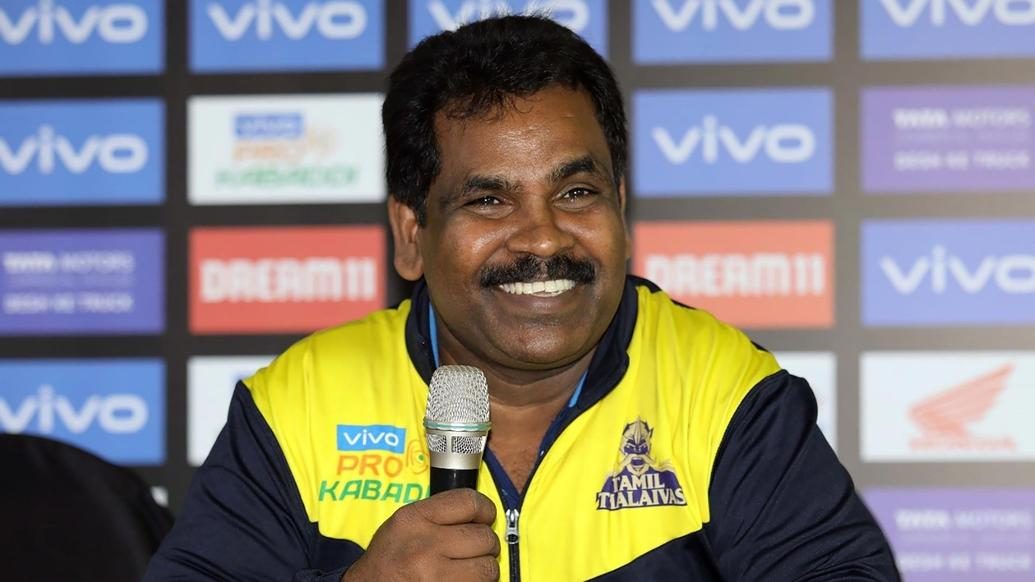 Tamil Thalaivas coach J Udaya Kumar believes the best is yet to come from raider V Ajith Kumar after his 18-point performance.
An incredible comeback, led by V Ajith Kumar and capped off by 'Showman' Rahul Chaudhari in the buzzer raid, helped Tamil Thalaivas secure a 36-36 tie against Puneri Paltan at the Shree Shiv Chhatrapati Sports Complex, Mahalunge, Balewadi in Pune on Wednesday. At the post-match press conference, captain Surjeet Singh took questions for Puneri Paltan while Tamil Thalaivas were represented by coach J Udaya Kumar.
Puneri Paltan
Q. What happened in the last raid?
Surjeet Singh: Nitin (Tomar) had planned to attack in the final 15 seconds. I'm not sure what happened there.
Q. Was it the defence's plan to hold a high line?
Surjeet Singh: They have raiders who try to look for bonuses. So, we had planned to attack them every time they attempted a bonus.
Q. The team is struggling to close games out. What is the issue?
Surjeet Singh: We haven't been able to execute our plan in the closing stages of the matches. Some poor tackles from our side have been our downfall in such close encounters.
Q. How would you assess the youngsters' performances?
Surjeet Singh: Manjeet and Pankaj (Mohite) have grown as the season has progressed. They are well-settled and comfortable now and are delivering strong performances for us.
Q. Thoughts on V Ajith Kumar's performance?
Surjeet Singh: He had a good outing, but we gave up too many easy points when we had them pegged them down to one. Had we gotten an All Out then, our lead would have been sustainably bigger and we would have had a much easier task at the backend of the match.
Q. Thoughts on the game?
J Udaya Kumar: Ajith (Kumar) was outstanding tonight. To score a career-high in such a tough game was incredible. But, I'm not happy with the performance. We're repeating mistakes that we have identified and worked on. We are making errors while tackling when they have a man or maybe two left on the mat. We need to rectify these.
Q. Thoughts on Ajith four successive two-point raids as the lone man?
J Udaya Kumar: Ajith has immense potential and skill. He's been immense for us and we believe there's more to come. There are certain aspects of his game that he improve on and fine tune further.
Q. Is kabaddi now a young player's game, given how poorly the senior players have performed?
J Udaya Kumar: The tempo in kabaddi is at an all-time high. These younger players are so quick and so strong, agile as well. The senior players are finding it difficult to cope with the pace that these guys bring to the game. So the seniors players need to step up their fitness levels if they want to continue playing in vivo Pro Kabaddi.
Q. How satisfied are you with today's performance?
J Udaya Kumar: 40% I'd say. There's still ways to go for this team.