pkl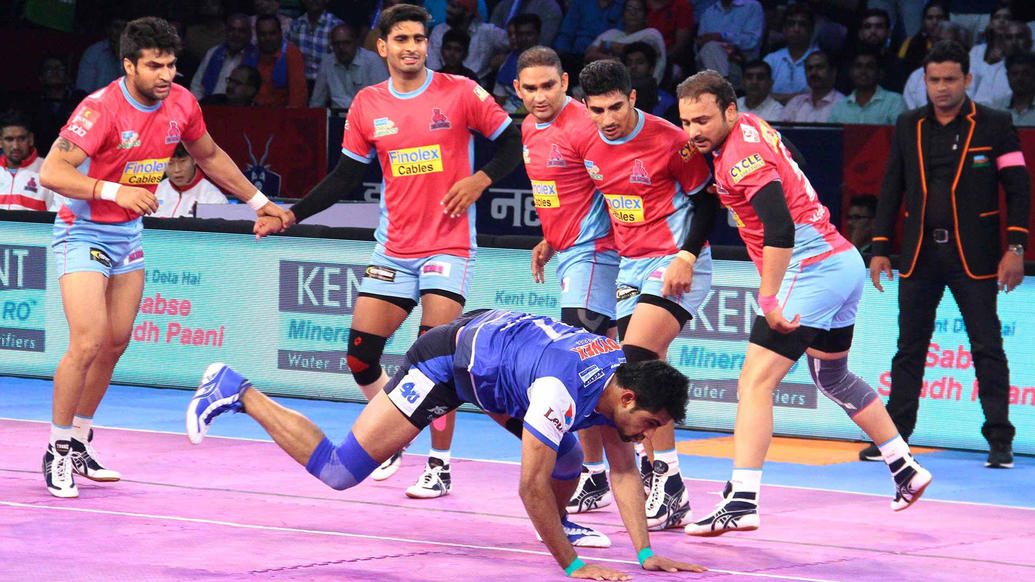 Curtains came down on the Haryana leg on Thursday with the home team Steelers finishing as Zone A toppers after tying with Jaipur Pink Panthers.
The final day at Sonepat saw home team Haryana Steelers splitting the points with Jaipur Pink Panthers after a 27-27 tie on Thursday. Haryana were the better team in the first half but Jaipur came back strongly in the second to leave home fans disappointed.
Surprisingly, Haryana coach Rambir Singh Khokhar left out both star defenders Surender Nada and Mohit Chhillar from Thursday's squad, giving the captaincy reins to raider Wazir Singh. When asked about the reason behind their omission, Khokhar said: "We have other corner defenders as well. Surender Nada didn't play because he was feeling unwell for the last three days. We play Pune next at Ranchi, so we wanted him to take a rest. That is the reason we left Mohit [Chhillar] out as well."
With Wazir needing to be substituted in the first-half due to injury, Haryana were left with no one to give direction to the team on the mat. The young defence played wonderfully negating the absence of Nada and Mohit; yet, their mistakes in the last minutes proved costly. "Today we didn't have Surender Nada and Mohit Chhillar on the court but still the team performed well. However, we cannot predict anything. No matter how big the lead is, if the team makes one mistake the game could slip away from your hands. We tied the match because we were lacking experience. Otherwise, we could have won," the coach said.
When asked to sum up his home leg that saw the team pick up two wins, two losses and two ties, Khokhar added: "It was a good experience but I think that we had more pressure because it was our home leg and the players we have are all from Haryana. If we could have won four out of six, it would have been better."
Jaipur coach Balwan Singh, meanwhile, spoke of Haryana's bench strength in glowing terms. "They [Haryana Steelers] performed well without them [Nada and Mohit] as well. They had a strategy which they followed successfully and proved that they are a good side, even without their star defenders," he said.
The match also saw the return of One-Man-Army Manjeet Chhillar to the Jaipur team after missing five matches due to injury.