pkl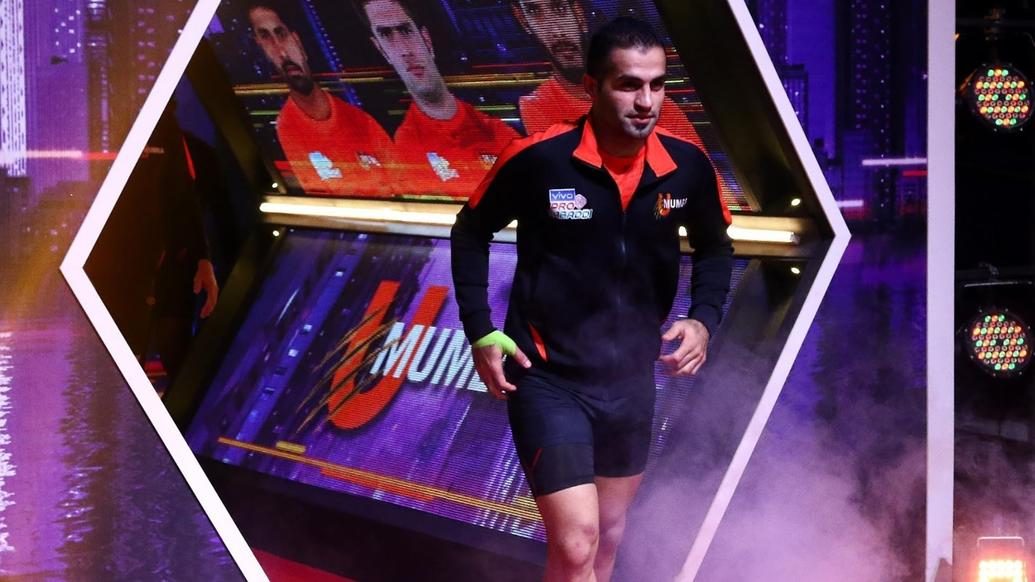 U Mumba secured a hard-fought 39-32 win over the Jaipur Pink Panthers to win their first game of the season on Wednesday. In the post-match press conference, U Mumba captain Fazel Atrachali and raider Siddharth Desai spoke to the press for their team while Jaipur Pink Panthers were represented by coach Srinivasan Reddy and skipper captain Anup Kumar.
U Mumba
Q: You were behind for long periods in the game. So, what was it that you were saying to the team?
Fazel Atrachali: Kabaddi is played for 40 minutes. You see matches where the difference is 20 points and they still manage to come back. For us it was what, 4 points? As I said, kabaddi is played for 40 minutes and anything is possible. You need to keep trying till the end.
Q: What do you think was the turning point of this match?
Fazel Atrachali: We just believed in our team. We believed we could overcome the deficit. With teamwork, we knew we would overcome the odds.
Q: You brought in Rohit Baliyan and that worked pretty well. What was the thinking behind that?
Fazel Atrachali: We plan a lot. If plan A doesn't work, we move on to the next one. If one raider is having an off day, we try another raider. So that's how it goes.
Q: You took a knock towards the end. Any concerns?
Fazel Atrachali: No, I'm fine. We're well trained. So, not a big deal. It is normal in this sport. If you are fearful of injuries, this isn't the sport for you.
Q: How are you enjoying this new role of captaincy at U Mumba?
Fazel Atrachali: I'm delighted that I was chosen to be the captain of U Mumba. It is a massive team and it's an honour to captain them. It is my favourite team and I have the chance to play for them. And I hope the fans are happy as well.
Q: Both your games so far have been close. Your next game is against Haryana. How do you assess that team?
Fazel Atrachali: We look at every team as equal. All teams are very tough. We'll have to give our 100 percent. We aren't scared of anyone and we have to be ready to play as a team and give it our all. It is not our concern how the opponent team plays. But if we play to our potential as a team, we can win.
Q: What was the message to you from the team and the captain?
Siddharth Desai: The captain told me to be fearless. Forget about the reputation of those standing across you. If you are lost in their mystique, you won't perform. So, I tried to draw from that message.
Q: In the last game, it went to the last raid. In this game too, it was quite close till the very end. So, how do you deal with these pressure situations?
Siddharth Desai: Yes, I was definitely feeling the pressure, but I held my nerve. They were trying to score and so were we, but we came through in the end.
Jaipur Pink Panthers
Q: Coach, how would you assess the match?
Srinivas Reddy: We had a good, clean start. We had nice momentum, but they took the game. Sometimes it happens. It's a game. The gameplan that we came in with for our raiders and defenders was executed perfectly. We controlled the game for 35 mins and they breezed it for the last 5 mins and stole the game.
Q: Deepak Hooda was off the mat a lot…
Srinivas Reddy: The way we strategized, we only sent him when we were in need of points. We wanted to make sure we raided smartly and not go on the attack. Like I said, we controlled the game for 35 mins and they breezed it for the last 5 mins and stole the game. The turning point of the game was when they were down to two and Siddharth Desai scores a bonus and touch point and after that, then Nitin Rawal got Super Tackled and the momentum shifted in their favour. If you look around the league, most of the matches are being decided by a margin of 1, maybe 2 points. Every team in the league is quite balanced and it's those small margins that win and lose games.
Q: Anup, what are your thoughts on Siddharth Desai?
Anup Kumar: He uses his height quite well and his strength too. But we played quite well against him as we got a few tackle points off him.