pkl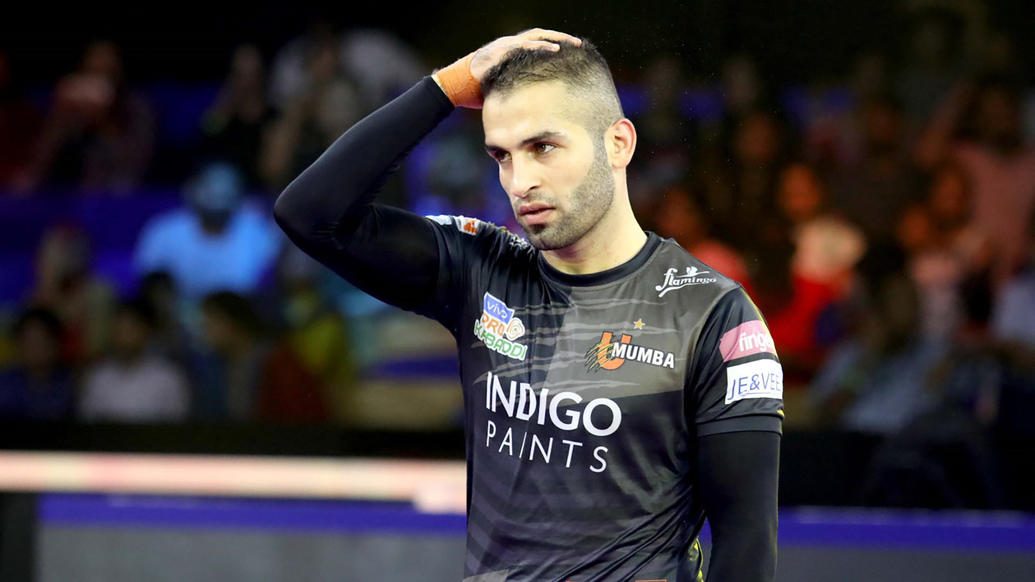 The U Mumba skipper stressed the importance of the team performing at its peak in the upcoming matches.
A strong second-half comeback saw U Mumba finish their last Season 7 league-stage match with a 37-37 tie against Dabang Delhi K.C. The result propelled Dabang Delhi K.C. to the summit of the league standings. At the post-match press conference, U Mumba were represented by coach Sanjeev Kumar and captain Fazel Atrachali, while Dabang Delhi K.C.'s coach Krishan Kumar Hooda and Naveen Kumar took questions for their side.
U Mumba
Q. Coach, are you happy with the result?
Sanjeev Kumar: We were chasing for a good part of the match and eventually secured a tie, so I am pretty happy with this.

Q. Was it difficult to make a comeback from the deficit?
Sanjeev Kumar: Anything can happen when there are 20 minutes on the clock. It was a game of two halves. We made some errors in the first half and they made some in the second one. Initially our raiders were not getting support but after a point our raiders and defence, both, played well. Hence, we got the tie.

Q. Thoughts on Arjun Deshwal's performance?
Sanjeev Kumar: We played him in this match because we knew he will come back well and that is what he did.
Q. Thoughts on the match, Fazel?
Fazel Atrachali: Today was like a practice match for us because the result was not too important for qualification. We played only for building our confidence. The coming week is very important for us because it is like the start of a new phase. We have trained three months only for this and if we lose then it will all be for nothing. So, the next match is very important for us and we will have to give our 100 per cent.
Dabang Delhi K.C.
Q. Coach, thoughts on the match?
Krishan Kumar Hooda: The result was not as important as having our players completely fit and injury-free before the playoffs. I told them not to push too hard. We took this as a practice match. After a point we even asked Naveen not to raid too much because we wanted to try out Meraj Sheykh and Chandran Ranjit. So that was according to the strategy.

Q. Do you think the results of these recent three matches will affect your momentum before the playoffs?
Krishan Kumar Hooda: In the previous matches I had used my bench players so I don't think this will affect our momentum.

Q. Naveen, any pressure on you ahead of the playoffs?
Naveen Kumar: No, I'm not facing any pressure. The entire team is behind me and they have told me to play freely. It feels good to have such support from the team. Even though this match was tied, we are first in the standings. Our confidence is high because we have maintained that position and we will prepare well for the coming matches.