pkl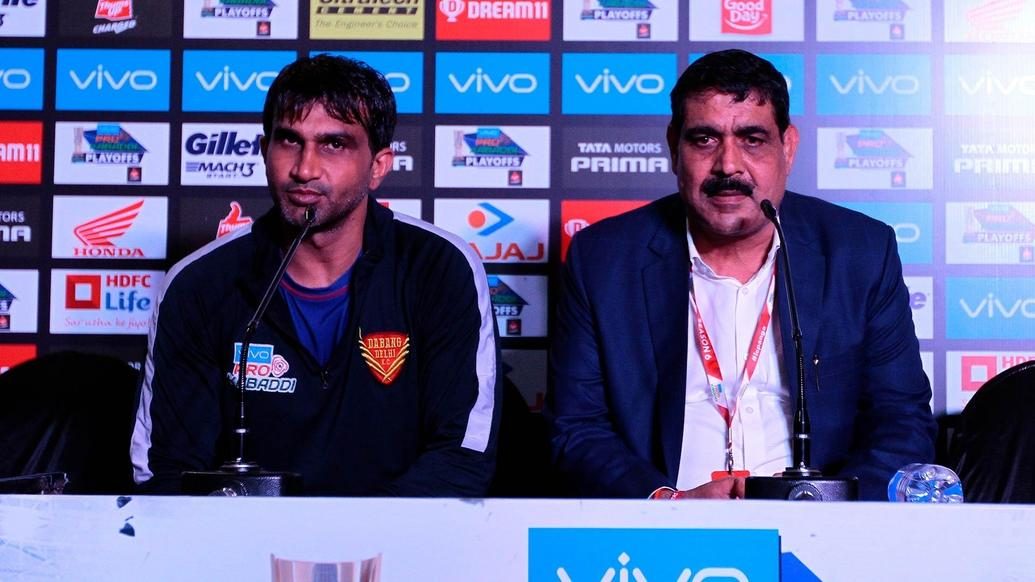 Conceding the early advantage worked against the team felt the coach of Dabang Delhi K.C.
Dabang Delhi K.C.'s Season 6 campaign came to an end with a loss against U.P. Yoddha in Eliminator 3 at the Rajiv Gandhi Indoor Stadium in Kochi on Monday. The team had an excellent run in the season, making it to the Playoffs for the first time in the team's history and also finishing the season with the best home record by any side in this campaign.
In the post-match press conference, coach Krishan Kumar Hooda explained that, in a tough match against U.P. Yoddha, Dabang Delhi found it difficult to come back after surrendering the advantage in the opening minutes.
"The thing is that the team didn't play the way we had expected them to today. They kept making some mistakes right from the start in both departments because of which we got behind in the match in the early stages," said Hooda, "In a sport like kabaddi, when you're playing against a good side, it becomes very difficult to get back in the game once you are lagging behind. This happens many times and that is what happened today."
Captain Joginder Singh Narwal, who led the team's defence from the front all season, was disappointed that the team couldn't deliver this time around, but promised Dabang Delhi K.C. fans a better showing in the coming season.
"We had a lot of expectations from the entire team and I was confident that we could win today's match," Narwal said, "However, such things happen in the sport. We made it all the way here and today luck didn't favour us. We thought we would do better but we will try harder in the next season."
"All I want to say is that if we reach this stage again next season, we will ensure that we turn this loss into a win."
Narwal's personal journey as the captain of the side has also been fruitful this season. While expressing his happiness at the honour of being named the captain for this season, Narwal also remarked on the bond that had formed between the players in the few months that they spent together.
"I am proud to have captained this team which had some really good players and a good coach," said Narwal before adding, "There was a lot of brotherhood among the players. I think we will miss playing together in the coming months and definitely get back stronger next season.