pkl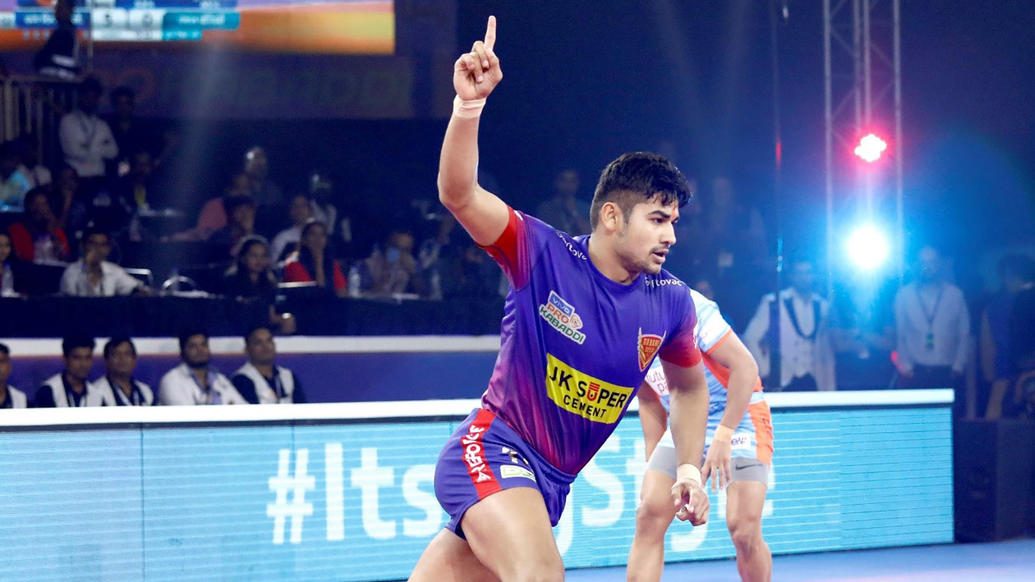 The Dabang Delhi K.C. coach also bemoaned his side's defensive lapses during their final against Bengal Warriors.
Dabang Delhi K.C.'s first-ever appearance in a vivo Pro Kabaddi final ended in disappointment after losing 39-34 to Bengal Warriors at the EKA Arena by TransStadia in Ahmedabad on Saturday. The team from the national capital made a good start to the game before Bengal Warriors came back strongly. Their talisman - Naveen Kumar - did his best and scored 18 raid points on the night, but Dabang Delhi K.C.'s defence failed to make their presence felt..
At the post-match press conference, Dabang Delhi K.C.'s coach Krishan Kumar Hooda spoke about his side's defensive frailties, while also admitting that the raiders could have played more intelligently.
"I don't think the defence played well tonight," Hooda conceded, "Our defence made quite a few errors. We had a big lead after the first few minutes when the score was 11-3. But our defence handed Bengal Warriors the lead after that and our raiders didn't play very sensibly either. We should have been more aware; when it came to the third raid for instance."
Dabang Delhi K.C.'s captain Joginder Narwal echoed his coach's sentiments but also expressed pride in his team and the manner in which they played this year.
"Look, both teams that are in a final have to be good sides. Bengal Warriors have good players and so do we. In semi-finals and finals, what generally tends to happen is that the side which makes fewer errors tends to win. We made mistakes both, while raiding and in defence. We had the lead at the start and, just as our coach said, we lost because we didn't raid or defend properly," Narwal said.
He continued: "But our team has played well over the course of the season and we are a super side. Yes, we made mistakes tonight and lost the final, but we still played well all season and, as you all have seen, not many youngsters can perform like our main raider Naveen Kumar. So, I'm proud of the boys and I'm satisfied. Tonight, was the final and we made more errors, which is why we lost."
Coach Hooda also lauded Naveen and insisted that the MVP award was a just reward for the youngster's hard work.
"I am very happy for him because it's the perfect reward for his hard work and determination over the past few months. More than the money and the award, I think what matters most is the distinction of being known as the Most Valuable Player (MVP) in the league. There's a best raider and defender award as well but (Naveen) won the MVP award, which is the most prized. So, I would like to congratulate him," Hooda expressed.
The youngster himself elaborated on how much of a learning curve the season has been.
"I have learned a lot over the course of the season," Naveen remarked. "The coach's advice and the experience of playing has helped me improve. The advice I received regarding decision-making was a big help, and the faith shown in me by the staff never allowed any pressure to mount on me."