pkl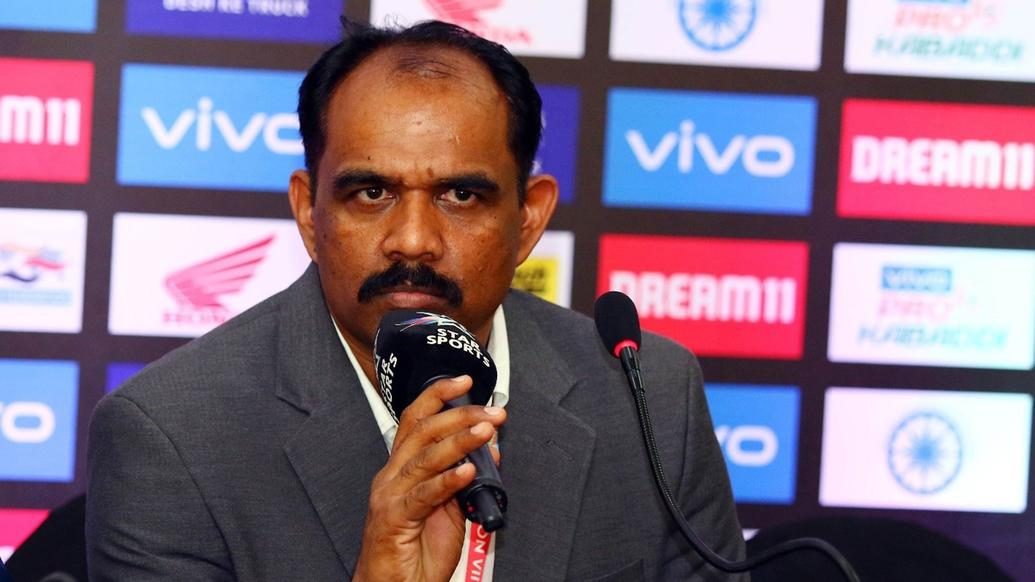 U Mumba coach Sanjeev Kumar admits that K. Prapanjan's super raid was the turning point in their clash against Bengal Warriors.
Bengal Warriors put on a spirited second-half display and wiped away U Mumba's first-half lead to emerge as 32-30 winners at the Patliputra Indoor Stadium in Patna on Friday. Baldev Singh picked up yet another High 5 this season and proved to be a handful for U Mumba's raiders to deal with. Bengal Warriors coach BC Ramesh, skipper Maninder Singh and Baldev attended the post-match press conference, while coach Sanjeev Kumar and raider Arjun Deshwal – who scored a Super 10 – spoke to reporters from the U Mumba camp.
Bengal Warriors
Q. Coach, what did you make of your team's comeback in the second half to win the game?
BC Ramesh: A lot of credit for the win goes to the defence today. The situation at the end of the match with about a minute and a half to play was that Maninder Singh was set to go in and raid. Even if he would get caught, we'd still have the lead and five men on the mat, so no chance of a bonus point for them. I knew Arjun Deshwal would come for the buzzer raid and told Jeeva to catch him because he'd have to come deep with only five defenders on court. So, that was the plan and it was successful.

Q. Baldev, happy with your and the defence's performance?
Baldev Singh: We had planned for everything in detail before the game and continued to execute those plans in the game for today's win.

Q. Maninder, are you pleased with the raiders' performance and what did you make of the defence against U Mumba?
Maninder Singh: Our defence performed very well today. Me and the other two raiders played a role, but the main reason behind our win is the defence, they played very well.
U Mumba
Q. Coach, what are your thoughts on the game?
Sanjeev Kumar: From start to (almost) the end, the match was in favour of U Mumba. But I think (K. Prapanjan's) three-point raid after half-time was a turning point. That added a lot of pressure on the team, Arjun Deshwal was getting raid points but even he succumbed to the pressure in the last raid of the match where he was tackled.

Q. Arjun, thoughts on being the team's main raider and today's result?
Arjun Deshwal: We have Abhishek Singh, but he couldn't play today's match, so I was playing as the main raider. Our defending and raiding was good today, but we made a slight mistake, which is why we lost.