pkl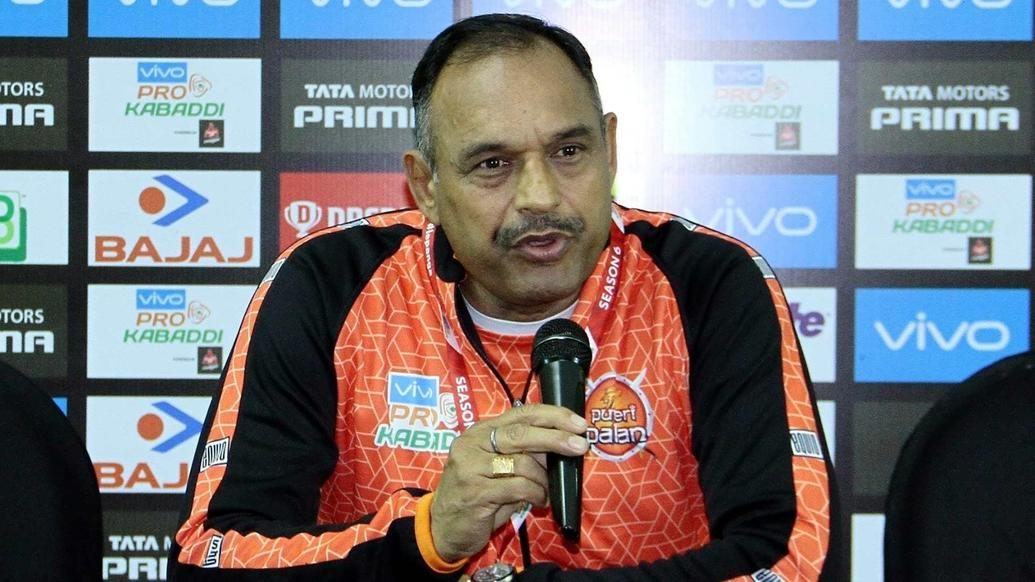 A thriller of a contest between Puneri Paltan and Jaipur Pink Panthers ended in a 30-30 tie at the Shree Shiv Chhatrapati Sports Complex in Pune on Friday. In the post-match press conference, coach Ashan Kumar took questions for Puneri Paltan whereas Jaipur Pink Panthers were represented by coach Srinivas Reddy and captain Anup Kumar.
Puneri Paltan
Q. Great comeback in the second half. Happy with the result?
Ashan Kumar: We were chasing the game early on but our raiders clawed us back into the game. Had we continued on that same trajectory of scoring, we could have increased our lead by a lot more. We asked our raiders to risk it all, and they did.
Q. Did the game boil down to Puneri Paltan's defence vs. Jaipur Pink Panthers' raiders?
Ashan Kumar: Yes. But it is worth noting that we missed a few tackles as well. Towards the end, the defence made a brilliant tackle on (Deepak) Hooda. Had we made those earlier in the game, we would've probably won the game.
Q. In the last raid of the game, you were leading but missed the game-winning tackle. What happened there?
Ashan Kumar: We had decided to go for the tackle. It was almost perfect, but in the end, slightly late from Girish Maruti Ernak. We knew he was going to come deep, and we knew it could be an easy tackle opportunity had we played our cards well. But it is what it is.
Jaipur Pink Panthers
Q. Are you satisfied with the result?
Srinivas Reddy: We had a 10-point lead, but the thing is, no lead is safe in VIVO Pro Kabaddi, as we have seen time and again. We were unlucky at times. These things matter a lot in close matches like this one.
Q. Deepak Niwas Hooda has been brilliant but sometimes it hasn't translated in results…
Anup Kumar: Deepak has been magnificent in the past few games. We've come close to winning in our past outings but one or two big moments towards the end have been turning the tide in the opponents' favour. Even today, we executed a perfect tackle but ended up with three self-outs. That's where the momentum swung in their favour.
Q. How would you rate the defence in the second half?
Anup Kumar: We made a few uncharacteristic tackles and gave away some easy points.
Q. What are your plans for the remaining games?
Srinivas Reddy: The same as every game - Focus on the next one. I cannot dwell too much on the past and have to prepare well for the next match.