pkl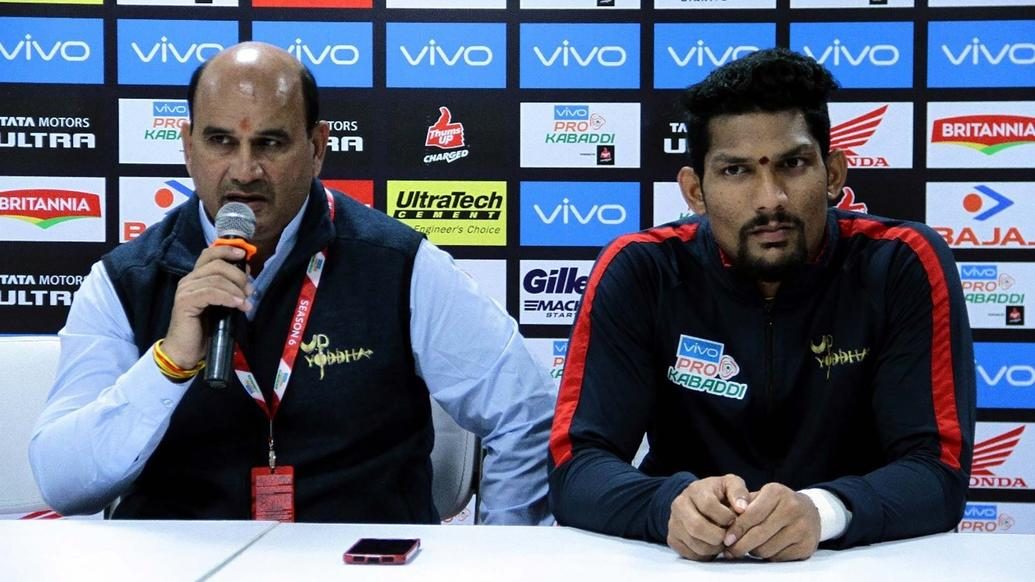 A staggering second-half comeback from Telugu Titans helped them earn a draw against U.P. Yoddha at the Shaheed Vijay Singh Pathik Sports Complex in Greater Noida. In the post-match press conference, U.P. Yoddha assistant coach Arjun Singh and captain Rishank Devadiga took questions for their team.
U.P. Yoddha


Q. What happened in the second half?
Arjun Singh: In the opening seven minutes of the second half, we got a little content in defence and on the other hand, they upped the ante and were brilliant. That's where the momentum swung in their favour.

Q. Rahul Chaudhari wasn't allowed a single point in the first half but managed a few in the second. What changed?
Arjun Singh: We were determined to not commit solo tackles against him in the first half, but in the second, we got slightly carried away in trying to curb the momentum. But he is a star raider and pounced on the slight opening that we presented him. His run of points on successive raids was the turning point of the match.

Q. Any gameplan against Bengaluru Bulls and Pawan Kumar Sehrawat?
Rishank Devadiga: Pawan has been outstanding this campaign. But in our last match against them, we managed to hold him to just five raid points. And we'll deploy the same tactic in the next game against them.

Q. If you manage to keep hold of Sehrawat, then Rohit Kumar manages to carry the offence. Thoughts on that partnership?
Rishank Devadiga: In our previous match against them, we made some errors in defence against him and he ended up getting a Super 10. We've assessed those games and we've worked on our mistakes to ensure we don't commit them again. So, we'll see how that goes.
Q. Thoughts on Kashiling Adake?
Rishank Devadiga: Not only has he been his usual self in offence, but also has been excellent in defence. So, we'll have to be aware of him on both sides of the mat.