pkl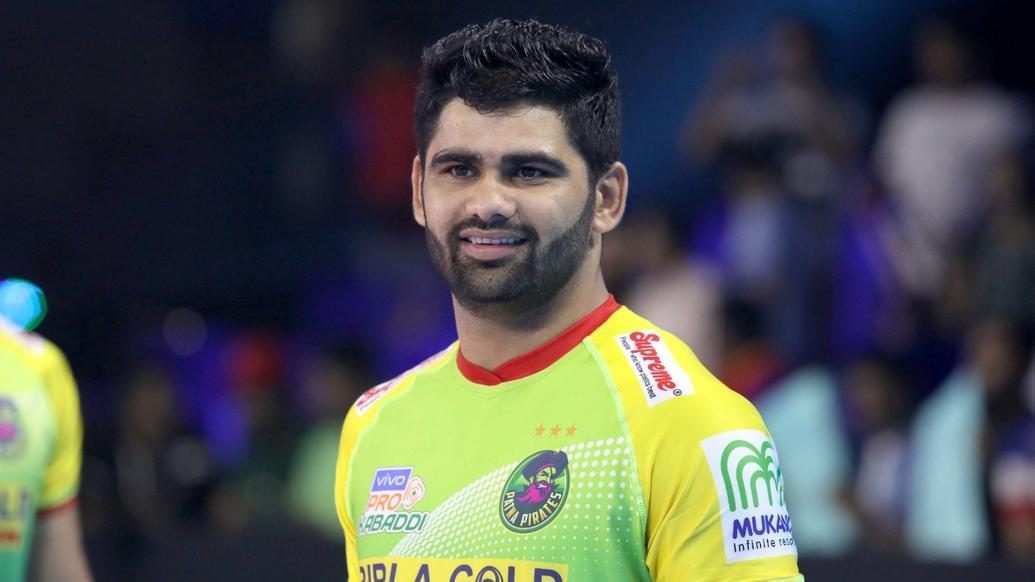 'Record-breaker' Pardeep Narwal opens up about the daily routine that helps him be kabaddi fit.
While to an onlooker, a Kabaddi player's day may seem to be just strictly tied to workouts and schedules, when you analyze what really goes on behind planning the day - their mind is processing surprisingly many factors to optimize performance. To understand the nitty-gritty of the day in the life of a Kabaddi player, we spoke to one of the best in the business, Pardeep Narwal.
Pardeep's day starts as early as 5:30 AM, even before the sun is up. Keeping true to the spirit of Kabaddi Fit, more than the alarm a couple of push-ups and jumping jacks awaken his body and the mind. Speaking about his early start he says, "In Rindhana, kabaddi is a lifestyle so many like me wake up early and get to the grind. The reason is simple - nothing worth having comes easy." As the athlete makes a mental note of the schedule for the day, he is focused on striking the perfect balance between the body and fitness of the mind which implies enough recovery time with family and other chores around the house. Then, after a breather, on comes the jogging attire. He prefers practising on an empty stomach as that is how he feels his body performs the best. "I feel everyone has a unique body type and are the best judges of how it functions and what it responds to."
After the morning routine, the first work-out comprises of either strength training or cardio. After two hours of gruelling work-outs, he religiously drinks two glasses of banana milkshake for immediate replenishment of energy, making both the mind and body ready for a long day.
For his breakfast, Pardeep prefers a homemade meal, of traditional roti-sabzi. He downs this with a litre of Lassi or Buttermilk. "After breakfast, I like to take it easy for a bit and get things in order at home. This eases any mental pressure because while I do know I am working out my body, I am mentally relaxed when I am getting other things done too."
At 4 PM, refreshed and ready, Pardeep downs a bowl of any seasonal fruit that is available that fuels him for the session ahead. Then he is ready for his game-specific practice. While prefers to do so in his childhood 'Akhada' (Arena) with friends, given the restrictions he tries to get on with individual practice at home as much as possible.
By 9 PM he is back and refuels himself with a heavy dinner, which is a home-cooked and calorie-counted meal, washed down with a litre of milk. Commenting on how he ends the day Pardeep says "I am very particular about my sleep time, so I get my eight hours perfectly. If you are not giving your body the room to recover, no matter how hard you work, it bears no fruit."
Click here to access our dedicated Kabaddi Fit tab for more!