pkl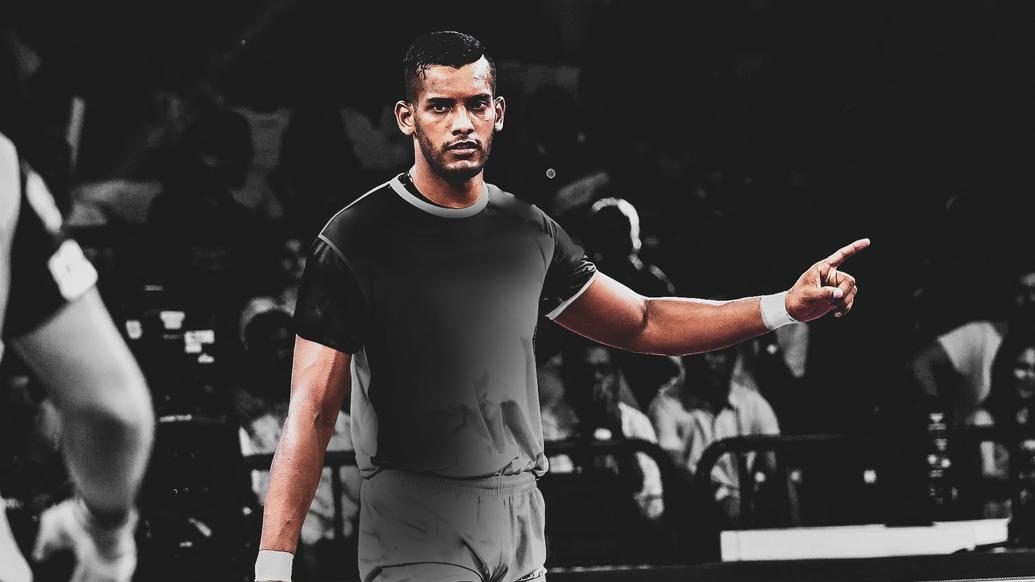 Another herculean effort by Deepak Hooda takes Rajasthan to the semi-finals of the 68th Seniors Men's Kabaddi Championship.
After two days of league-stage action, the quarter-finals of the 68th Senior Men's Kabaddi Championship witnessed some fascinating encounters at Dr. Bhimrao Ambedkar International Sports Stadium. The reigning champions, Indian Railway locked horns with Chandigarh in the first quarter-finals. Backed by a clinical performance, Pawan Sehrawat's team booked their semi-final spot. While Chandigarh started on a positive note, they failed to keep up the momentum in the second half and ended up on the losing side (34-30).
Rajasthan outplayed Karnataka (68-33) in the second quarter-finals as Deepak Hooda led from the front once again. The skipper amassed a whopping 24 points in the fixture to book a place in the semi-finals. Bhuvneshwar Gaur's excellent Super 10 ensured that Karnataka remained on the back foot throughout the game.
The runners-up of last season, the Services team took on Vishal Bhardwaj's Himachal Pradesh in the third quarter-finals which turned out to be a one-sided battle. The Naveen Express played a crucial role in that victory with 9 raid points. However, it was Puneri Paltan's Manjeet who was the star of the match with 12 points. With that massive win under their belt (43-18), Services will look to cruise their way to the final.
The best quarter-final action was saved for last when Maharashtra went up against the hosts, Uttar Pradesh. It turned out to be a neck-and-neck battle that went down to the wire, but Maharashtra held their nerves and knocked Uttar Pradesh (38-37) out of the tournament. Siddharth 'Baahubali' Desai's match-winning 12-point effort took his team to the next round. Though Abhishek Singh (10 points) and Nitin Tomar (8 points) tried their best for Uttar Pradesh, they failed to cross the final hurdle in the dying minutes of the match.