pkl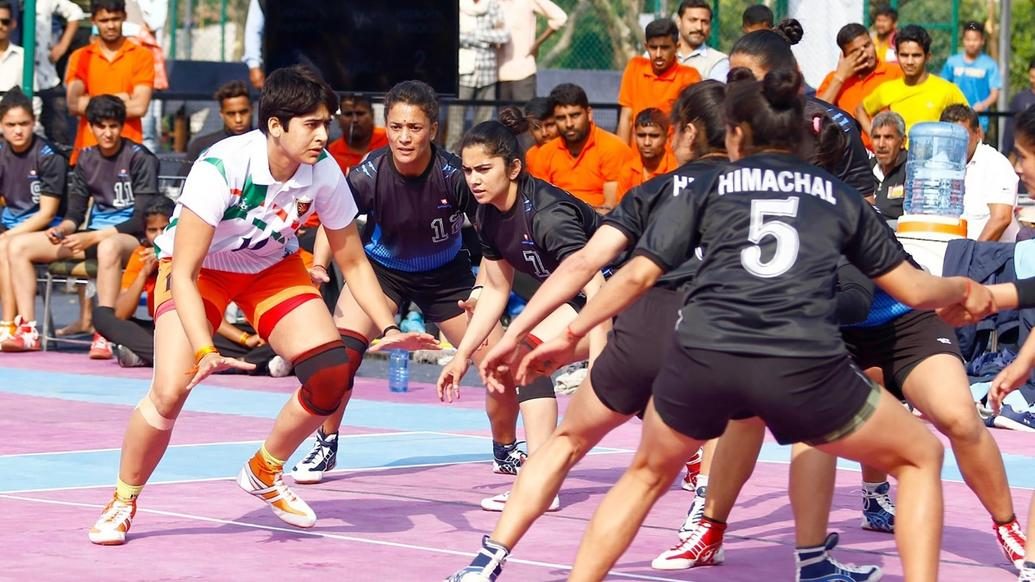 Outscoring Himachal Pradesh by 1 raid point, 3 tackle points and 2 All Out points, Indian Railways won 40 – 34.
In a match where more than 50 combined raid points were scored, the women from Indian Railways managed to hold their own at crucial junctures and win the final of the 67th Senior National Kabaddi Championship at Jaipur 40 – 34.
Indian Railways' Sonali Shingate and Himachal Pradesh's Nidhi Sharma scored Super 10s but the timely contributions of Pooja and Payel Chowdhury titled the balance in Indian Railways' favour.
Indian Railways took an early lead through Sonali Shingate and ensured they stayed ahead throughout, eventually inflicting the All Out in the 12th minute. Raider Pooja took on a Super Tackle attempt by two defenders to ensure this was done without any glitch.
However, Himachal Pradesh's raiders Jyoti and Bhavana Devi soon took care of the 6-point lead that had opened up and levelled the match at 16–16 in the first raid of the second half.
However, Pinki Roy's Super Tackle on Jyoti opened the doors for Indian Railways to sneak ahead once again and they did so with Shingate's three consecutive successful raids. This meant that even though Himachal Pradesh inflicted an All Out back on Indian Railways, the latter managed to keep their noses ahead in the contest.
Nidhi Sharma's two-point raid soon put Himachal Pradesh marginally ahead by Shingate keep picking up bonus points to reach her Super 10 and ensure Indian Railways were never playing catch up for long. Sharma's departure through Pinki Roy's tackle and Payel Chowdhury's Super Raid then put Indian Railways firmly in the driver's seat.
Nidhi Sharma reached her Super 10 in the 32nd minute but she was matched point-by-point by Shingate. Pinki Roy's tackle on Sweety inflicted the final All Out of the match on Himachal Pradesh and their fight came to an end with the scores favouring Indian Railways by 6 points at the final whistle for the 67th Senior National Kabaddi Championship.