pkl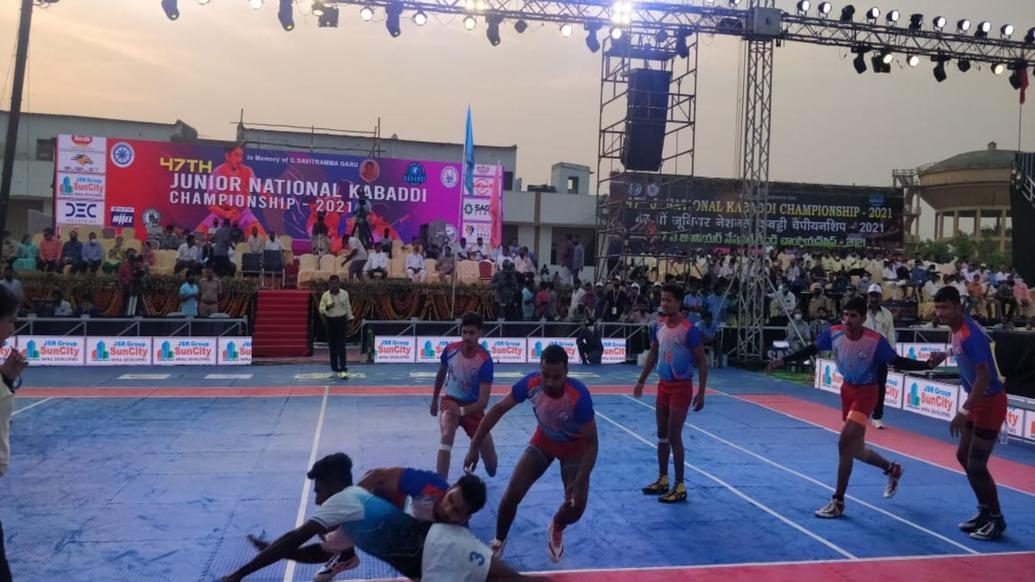 The knock-out stage of the 47th Junior National Kabaddi Championship witnessed some mouth-watering ties in Telangana.
After two action-packed days of Kabaddi action, Suryapet (Telangana) witnessed the knock-out stage of the 47th Kabaddi Junior National Kabaddi Championship. The pre-quarterfinals featured the in-form teams from both boys' and girls' categories, who performed brilliantly in the group stages. In the boys' division, the first knock-out game was played between SAI (Sports Authority of India) and Andhra C.O. (Court Order). SAI, who looked in sublime touch, went ahead to demolish Andhra, 43-8.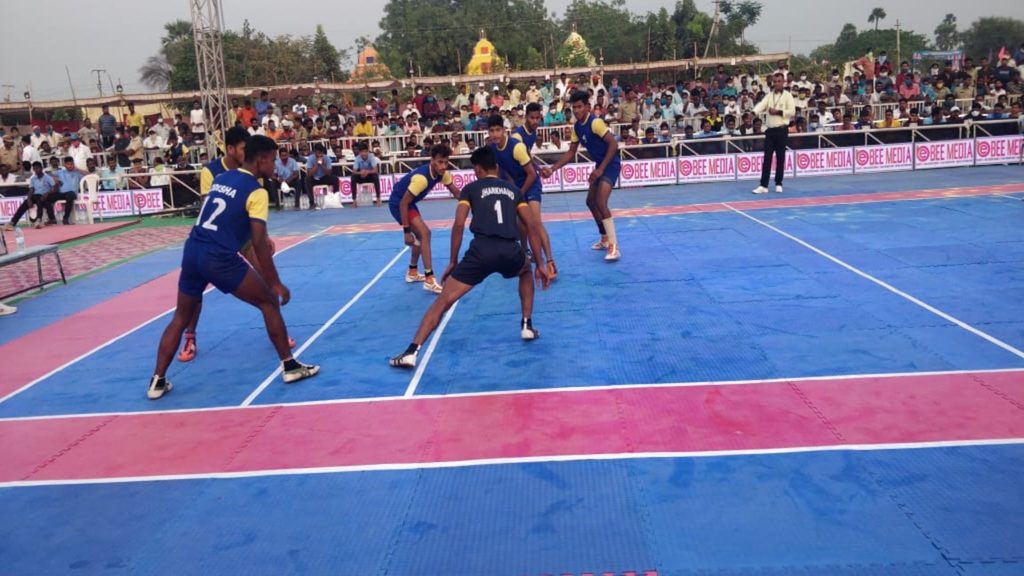 Maharashtra registered a thumping victory over Sikkim (88-17) in the subsequent match. Teams from North India shined once again as Haryana, Chandigarh and Uttar Pradesh defeated Karnataka (50-19), Gujarat (58-32) and Jharkhand( 36-12), respectively, to make it to the quarter-finals. Punjab got the better of their neighbours Delhi (62-24), while Himachal Pradesh thrashed Rajasthan by 62-29. The last game of the pre-quarterfinal round was a close contest that went down to the wire. Tamil Nadu took on Goa in an enthralling encounter and ended up winning the game by a single point.
Summary of Boys' Category Results (Day 3)
Pre-Quarter Finals 1: SAI vs Andhra C.O: 43-8
Pre-Quarter Finals 2: Sikkim vs Maharashtra: 17-88
Pre-Quarter Finals 3: Haryana vs Karnataka: 50-19
Pre-Quarter Finals 4: Gujarat vs Chandigarh: 32-58
Pre-Quarter Finals 5: Uttar Pradesh vs Jharkhand: 36-12
Pre-Quarter Finals 6: Delhi vs Punjab: 24-62
Pre-Quarter Finals 7: Himachal Pradesh vs Rajasthan: 62-29
Pre-Quarter Finals 8: Tamil Nadu vs Goa: 35-34
Punjab and Haryana battled it out in the first knock-out match of the girls' category. Punjab became the first team to the quarter-final round after bashing Haryana, 74-34. In the next fixture, home side Telangana got knocked out by Jharkhand, whereas Chandigarh outplayed Delhi to make their place in the final eight.
Beating Uttar Pradesh by 41-31, Rajasthan were the next team to book their quarter-final berth. The most consistent side in this tournament, Sports Authority of India (SAI), defeated Goa 62-24 to qualify for the next round. Teams from Tamil Nadu and Maharashtra looked in exceptional form, defeating West Bengal and Chandigarh, respectively. Consequently they joined other sides in the quarter-finals. The final match of the knock-out stage was played between Himachal Pradesh and Andhra C.O, where the latter emerged victorious 34-30.
Summary of Girls' Category Results (Day 3)
Pre-Quarter Finals 1: Haryana vs Punjab CO: 74-34
Pre-Quarter Finals 2: Jharkhand vs Telangana: 58-42
Pre-Quarter Finals 3: Delhi vs Chandigarh: 25-51
Pre-Quarter Finals 4: Uttar Pradesh vs Rajasthan: 31-41
Pre-Quarter Finals 5: SAI vs Goa: 62-24
Pre-Quarter Finals 6: Tamil Nadu vs West Bengal: 34-23
Pre-Quarter Finals 7: Maharashtra vs Chandigarh: 41-26
Pre-Quarter Finals 8: Himachal Pradesh vs Andhra CO: 30-34