pkl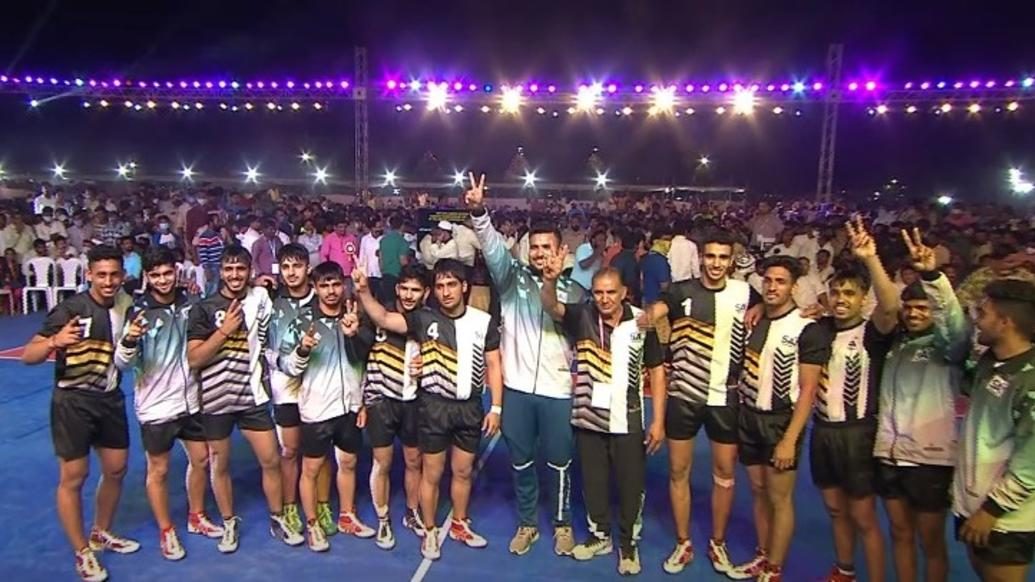 Meetu Mahender rose to the occasion on the night of the finals, scoring 21 points for SAI boys.
The fourth and final day of the 47th Junior National Kabaddi Championship in Suryapet, Telangana offered some nerve-racking encounters keeping the fans on the edge of their seats. The first boys' semi-finals between Haryana and Sports Authority of India (SAI) saw Meetu Mahender and Sushil OM from SAI taking centre stage, scoring 12 points apiece. The SAI duo performed spectacularly, taking their side to the finals against Uttar Pradesh. UP defeated Tamil Nadu in the second semi-finals courtesy of some sensational performance by their raider Rohit Tomar (12 points).
It was a one-sided affair in the finals where Uttar Pradesh were overwhelmed by SAI with a scoreline of 27-51 in the end. Meetu Mahender did the bulk of the scoring for the champions with 21 points under his belt. Jaideep Kuldeep took the mantle in the defence and bagged seven tackle points. Uttar Pradesh's Rohit Tomar tried his best with 8 points but failed to take his team over the line.
Summary of Boys' Category Results (Day 4)
SEMI-FINALS
Haryana vs SAI: 25-50
Uttar Pradesh vs Tamil Nadu: 58-33
FINALS
Uttar Pradesh vs SAI: 27-51
Haryana took on Chandigarh in the opening girls' semi-final, and the former outplayed their opponents in style. The scoreline of 66-25 showed the dominance of Haryana with Pooja scoring 16 points to take Haryana to the next round. In the second semi-final, Sports Authority of India (SAI) edged past Maharashtra(38-32) to book a place in the finals. Mini amassed 14 raid points in this crucial fixture.
The final of the girls' division witnessed an intriguing encounter between Haryana and SAI. Both the teams looked evenly matched in the first half of the match, but it was the individual brilliance of Pooja that ultimately made the difference. The raider from Haryana tormented SAI's defence throughout the game and scored 20 raid points to seal the deal for her side. Mini fought a lone battle for SAI with 14 raid points to her name.
Summary of Girls' Category Results (Day 4)
SEMI-FINALS
Haryana vs Chandigarh: 66-25
SAI vs Maharashtra: 38-32
FINALS
Haryana vs SAI: 35-43