pkl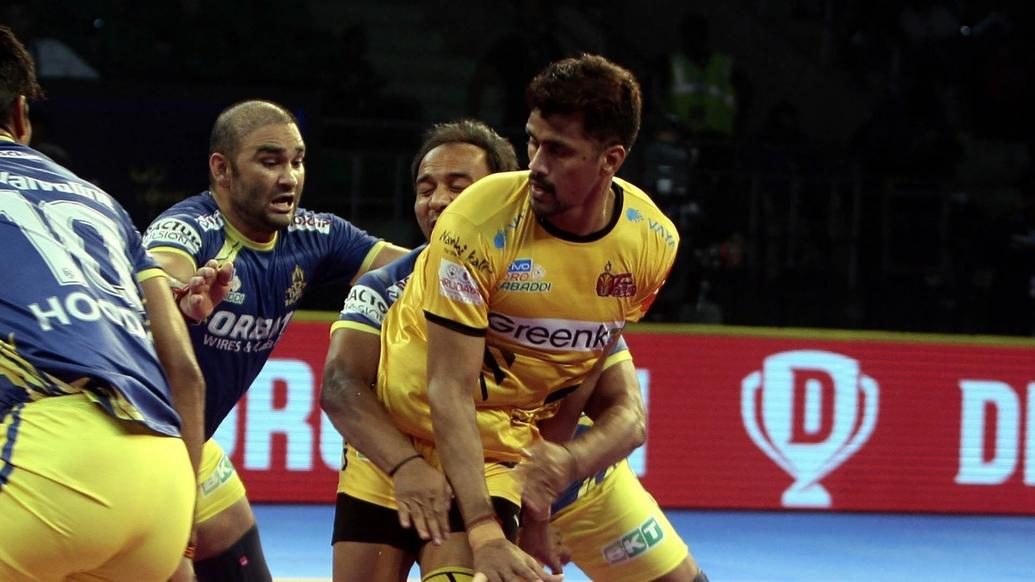 Rejection can often lead to demotivation and disappointment for many, but for Telugu Titans' Nilesh Salunke it serves as a source of motivation to do better. Salunke has overcome a number of hurdles so far. But the story of how one rejection got him started on a kabaddi journey that would one day make him one of the most sought-after raiders in the game is most interesting.
"There was a club near my house, where people of all ages used to play kabaddi. I used to just watch them play, but never joined them. The coach there told me to come for practice because of my height, but I never went," narrates Salunke. "Back then I didn't think much about becoming a kabaddi player."
The same was the case in a kabaddi tournament where he turned down an offer to play for his school but instead turned up to cheer them on.
"While watching them, my blood was boiling as they were giving a lot of points away. I couldn't take it after a point and asked to join them. I wanted to help them win," recalls Salunke. "But they didn't allow me to join the game half-way through. I felt dejected and kept thinking that I should have been there to help my team. They lost the game in the end and I was very angry."
This one moment of inspiration was enough to ignite a spark in Salunke that pushed him to train hard every day from there on out. His efforts were eventually rewarded when he started gaining recognition for his game.
He didn't have it easy though. Salunke had to quit school and get a job to make ends meet. Over that, he had to make sure his decision to play kabaddi bore dividends as his elder brother had tried his hand without any success.
This had divided his family against the sport. But Salunke persevered, confident in his abilities. And it paid off.
"I practiced my skills daily and eventually played for Bank of India, Air India, Mahindra and Mahindra. I played on a contract basis for these teams," he says. "From there I played three consecutive nationals and two Federation Cups in which my team got a second and a third-place finish respectively."
"Last season my team, Maharashtra, even managed to bag the gold," adds Salunke proudly.
From a rented house, Salunke was able to buy his own home thanks to his performances that have kept him in the competitive frame. His parents may have been apprehensive, but the Titans' raider turned his fortunes around.
And all this because he was riled up at performances in a school tournament that he watched from the sidelines.