pkl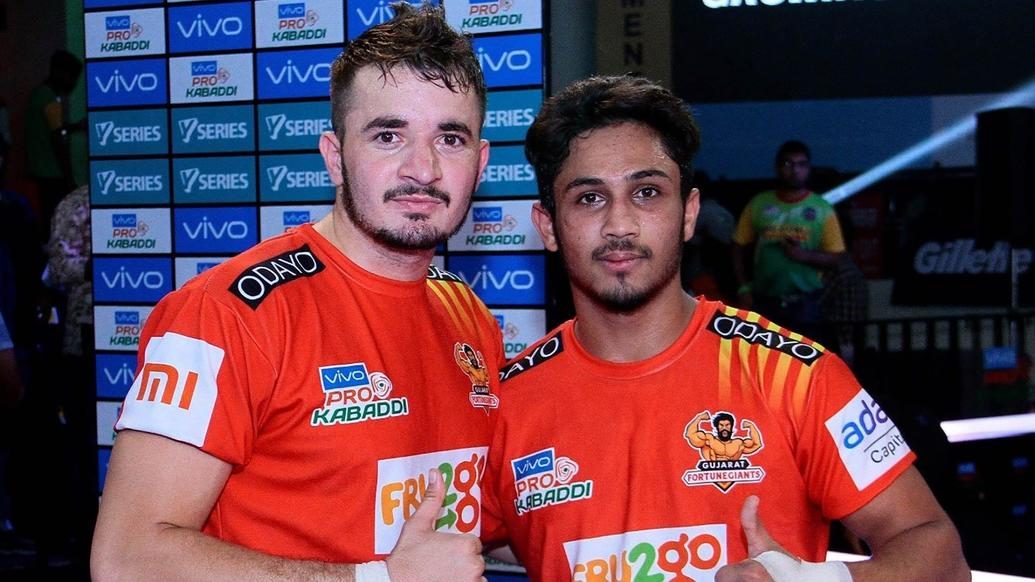 Gujarat Fortunegiants' Cover defender on how relationships have nurtured him to the player he is today.
Gujarat Fortunegiants' Cover duo of Parvesh Bhainswal and captain Sunil Kumar is one of the most feared pairings in Season 6 of VIVO Pro Kabaddi. Though they were from the same village and started their respective VIVO Pro Kabaddi journeys in Season 4, Bhainswal with Jaipur Pink Panthers and Kumar with Patna Pirates, it was the formation of the Gujarat Fortunegiants team in Season 5 that brought the two cousins together.
"Even though Sunil Kumar and I are cousins, we had never played kabaddi together earlier. It was only once Gujarat Fortunegiants bought us both at last year's auctions that we got the chance," Bhainswal tells prokabaddi.com.
"Now, not only do we live together, but we also enjoy the same hobbies - such as shopping for clothes!" he laughs.
The two revel in their partnership which is on par with some of the great defensive duos to have played the sport and it's little wonder that the duo has clicked considering their background.
"We come from Sonepat which is very famous for nurturing sportspersons," Bhainswal goes on to explain. "In our village, wrestling and kabaddi were played a lot. We have a few wrestling Olympic medalists as well!"
Like many, Bhainswal's tryst with the sport started at home. His brother Suvesh Malik used to play kabaddi in the nationals and was influential in getting Parvesh started.
"I used to go watch him play," Bhainswal recalls. "I wanted to play for the village so my brother helped me out by making me practice. I used to play with him too.
"My brother always supported me playing the sport," Bhainswal points out. "He used to take care of everything, ensuring that I just play."
This nurturing developed Bhainswal in a trusted defender, so when he first stepped onto the mat on VIVO Pro Kabaddi, he made sure that his family took a step up with him.
"I spent my first VIVO Pro Kabaddi cheque on them," Bhainswal says. "They were very happy like all parents are when they see their child do something big."
After starting the sport with the help of his brother, Bhainswal has indeed made it big, more so after teaming up with his cousin. Though his career may have undergone changes, it clearly all remains in the family for this talented defender.