pkl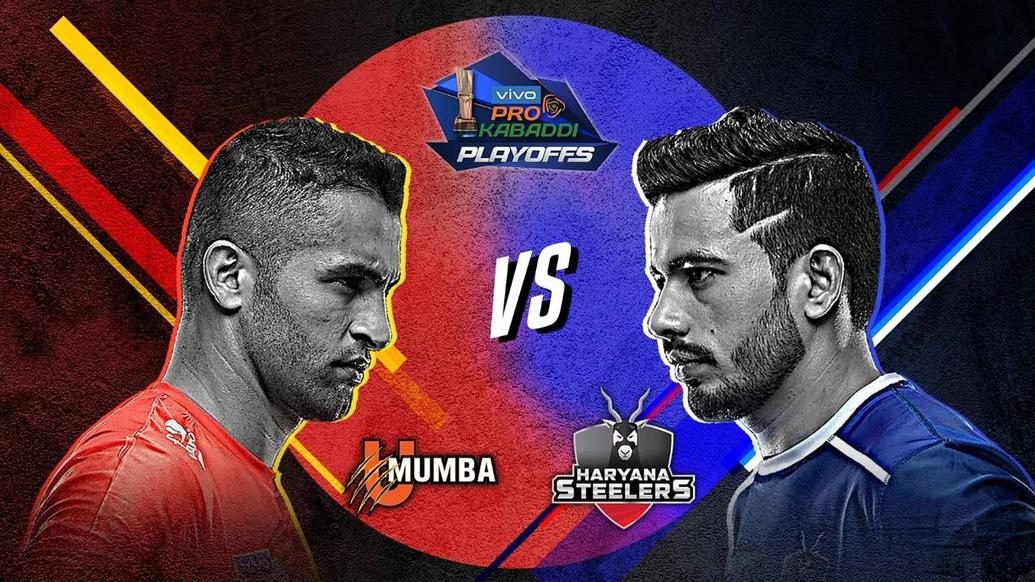 With their head-to-head almost evenly poised, Kandola and Atrachali will be relishing the opportunity to best the other.
A strong finish to their league campaign helped U Mumba qualify for the playoffs for, a record-equalling, fifth time. They won five of their final seven fixtures to finish fourth in the standings and set up a date with Haryana Steelers in Eliminator 2 on Monday. While their raiding unit has been effective, it is their defence that stood out this season and it was led by 'Sultan' Fazel Atrachali, who finished the league campaign as the league's leading tackle point scorer. The Iranian will yet again be key to U Mumba's chances, however, he'll up against a familiar foe in Haryana Steelers' Vikash Kandola.
Head-to-head: Fazel Atrachali 10-11 Vikash Kandola
Fazel Atrachali
Tackle Points: 11
Tackle Strike Rate: 52.38
Average Tackle Points: 1.38
Vikash Kandola
Raid Points: 17
Raid Strike Rate: 77.27
Average raid points: 2.13
Haryana Steelers' offensive juggernaut, led by Vikash Kandola, and U Mumba's dominant defence, skippered by Fazel Atrachali, will go head-to-head in a battle for a spot in semifinal 2 against Bengal Warriors. Kandola and Atrachali are two of the best players in the league and there isn't much to choose between the two in their duels on the mat so far. While Kandola has gotten the better of the Iranian on 11 occasions, scoring 17 raid points in the process, Atrachali has managed to pin down the Haryana Steelers ace 10 times, which included a Super Tackle this season.
Pound-for-pound, one of the strongest players in the league, Atrachali has used the Block and the Back Hold to great effect over the years. The Iranian has score 45.69% of his career tackle points using those moves and they have been particularly effective against Kandola too. Atrachali has used the Block or the Back Hold in seven of his 10 successful tackles against the raider. Here's the list of moves that Atrachali has used successfully against Kandola:
Block: 4
Back Hold: 3
Ankle Hold: 2
Dash: 1
While Atrachali uses his strength to overpower raiders, Kandola relies on his swiftness to get the better of the opposition defenders. In his 11 successful raids against the Iranian, four have come via touches, while the other seven have been a combination of successful bonus point attempt and Escapes from a tackle attempt by Atrachali. Nimble on his feet, with a low center of gravity, Kandola is excellent at changing direction and is also always weary of a potential Dash attempt from his blindside, which makes him proficient at slipping through tackles. With Atrachali always lurking at an opportunity to Dash a raider, Kandola's mindfulness of his surroundings have come in handy over the years against the U Mumba skipper.
The performance of their talisman have a direct effect on the results of Kandola and Atrachali's respective teams. Of Haryana Steelers 13 wins this season, 11 have come when Kandola has managed nine or more raid points, while U Mumba have won six and tied one of the 10 matches where Atrachali scored four or more tackle points.
The duel between these elite talents is tantalizing poised ahead of the biggest match between U Mumba and Haryana Steelers and the result of this battle will most certainly decide the fate of Eliminator 2.