pkl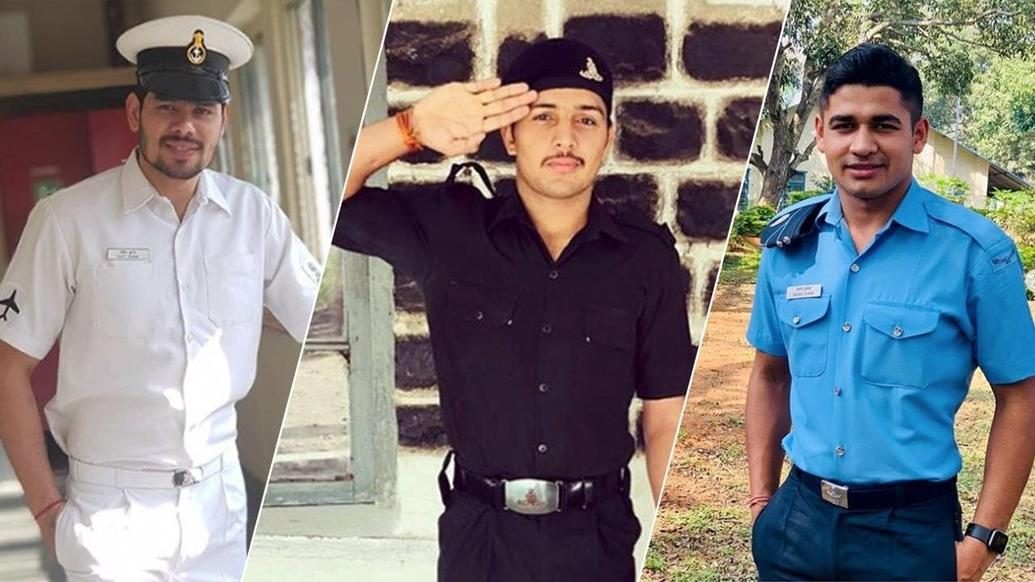 From Rohit Kumar's desire to wear the white uniform of the Indian Navy to Nitesh Kumar's long association with the forces, kabaddi players share their stories from the frontline.
"The day I saw my friend's picture in the prestigious Indian Navy uniform I knew that was what I wanted in my life as well," reflected Rohit Kumar in an exclusive interview with prokabaddi.com.
The Bengaluru Bulls skipper has been serving in the Navy for twelve years now, and he is just as proud of his uniform today as he was when he first earned it. Rohit Kumar is among the many kabaddi players who currently balance a life in the Indian Armed Forces alongside a successful kabaddi career. This Independence Day, vivo Pro Kabaddi spoke to a few of these frontline heroes to know their stories and what inspires them to do what they do.
The Crisp White Uniform
Though Rohit started his Navy training with his dream of wearing 'the crisp white uniform' still in mind, he soon realised that it takes more than that to make a soldier. For a person who wasn't used to being away from his home and family, it turned out to be a much tougher challenge than he had anticipated.
"I started feeling homesick," said the Bengaluru Bulls raider, "During my early days, I wasn't able to cope with the hectic schedule and rigorous training. Thankfully my parents made me realise it was just a phase which would eventually pass and once the training concluded, I was left with many beautiful memories which shaped my personality."
"So my advice for any youngster reading this is to never give up on your dreams, even when the goal seems far-fetched. Just trust your process, and God will take care of the rest."
Family Ties
While the draw of the uniform called out to Rohit Kumar, it was just an unspoken family tradition which brought U.P. Yoddha Corner defender Nitesh Kumar to the forces.
"Most of my family members are in the army," said Nitesh, "All it took was a call by coach Jasvir Singh asking me to join the forces for my father to have the discussion with me and send me to the army academy in Nashik."
It was the discipline required as a member of the Indian army that most stood out for Nitesh Kumar.
"You have to follow a strict timetable," Nitesh said, "Also, your diet is controlled in the academy. I got a chance to play with some of the best players in the country and each of them showed the same level of discipline."
Coming from an army lineage made things easier during the training period, admits Nitesh, as he knew exactly who to reach out to for advice.
"My father and uncle used to often advise me when I was in the academy," he said, "They spoke highly of the players in the academy and being among these players helped me improve my skills as well."
"Whatever shortcomings I had during Season 5 of Pro Kabaddi were all worked on and eliminated during my stint with the Services. They made sure that I developed the required physique and skills to succeed."
A Proud Moment
"I consider serving the nation as a part of the armed forces to be the most respectable job possible, so I had made up my mind to do that very early in life," explained Dabang Delhi K.C.'s Super 10 sensation from Season 7. Naveen Kumar. "I'm glad I got to make a career as a kabaddi player as well as in the forces."
Once he made this resolution, there was nothing holding the Dabang Delhi K.C. raider back from giving it his all during the selection process and the training. Neither the fact that he was staying away from his family, nor the rigorous training could deter Naveen's spirit. The raider took it as a challenge to find parallels between his training in the forces and the way he trained for his sport.
"As a soldier, you are taught to develop the ultimate patience by staying focused and waiting for the right time to strike. We have to be very attentive since our seniors instruct us exactly when to play the waiting game and when the right time to attack with a good frame of mind is. These are traits that are also helpful on the kabaddi mat."
This resolve helped Naveen ace his training. That he was a well-known vivo Pro Kabaddi player and a bit of a celebrity didn't hurt his reputation either.
"The best part was that since the officers already knew who I was, they showed me a lot of love. They made sure to come up to me and appreciate my game which made me feel good," he said with a smile.