pkl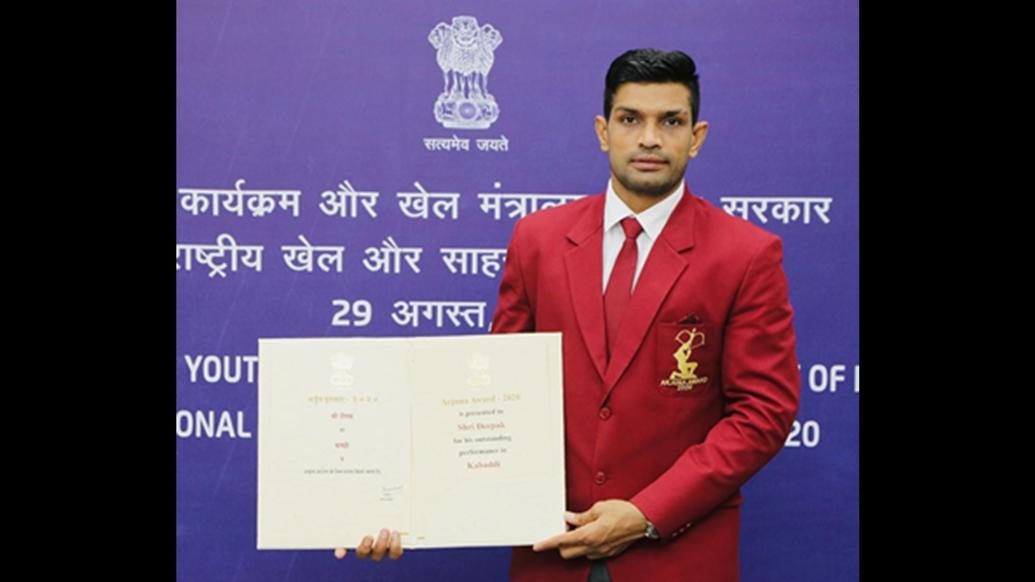 Arjuna Award winner Deepak Niwas Hooda shares a personal story to motivate young kabaddi players.
"I used to visualise myself receiving the esteemed Arjuna Award when I saw my idols Rakesh Kumar and Anup Kumar being presented with it," recalled Deepak Hooda.
"I knew my time would come. And luckily it did this year," he said after joining the distinguished group of kabaddi players who have won the Arjuna Award.
In a ceremony restricted by the ongoing COVID-19 pandemic, Deepak Niwas Hooda collected his prestigious recognition on National Sports Day late last month.
However, he did not let the global pandemic scenario dampen his mood.
"Even having mentally prepared myself to reach this stage, when I came to know the news, my heart still skipped a beat," he told ProKabaddi.com.
"That feeling of my name being called out and then walking up to receive this honour gives me goose bumps whenever I reflect on it."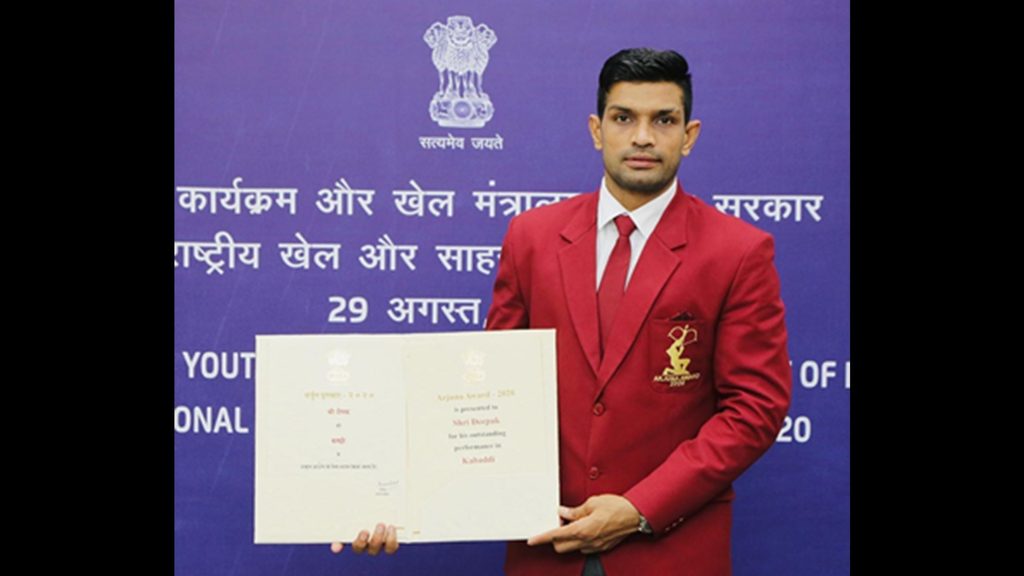 Deepak Hooda's teething troubles in kabaddi
But his step into the spotlight has been one from the shadows. While the veteran all-rounder was elated, his tone was pensive as he unravelled memories from his long and successful career, emphasising that it was his struggles that eventually paved his way to success.
"It would have been easy for me to give up when I lost my parents and had to struggle to make ends meet for my family. I had one of the strongest excuses possible to quit and no one would have questioned me." said Hooda.
"But I have always believed that the amount of work you put in sincerely never goes in vain. One might have to wait, but eventually, you will reap the fruit of your labour."
After two years of working towards his goal with single-minded determination, Deepak Hooda finally got a chance to play in a local tournament. His kabaddi career was soon to kick off.
"My focus was solely on that tournament and how desperately I wanted to perform well in it," he stated.
Fate, however, had other plans for the all-rounder and he ended the first match of his career without a single point to his name. His disappointment knew no bounds and for the first time, self-doubt started creeping in.
"I couldn't sleep that night," Hooda said. "I started crying thinking about where my life was heading. But my sister comforted me a lot that night and reminded me that I had come too far to let life take away my dream."
No shortcuts in kabaddi or in life
Realising that failure was not an option for him, Deepak Hooda doubled his efforts during his practice sessions and even started training with a coach from a nearby village to improve his skills.
"There were days when after my morning session I used to train again after dinner, until midnight," he revealed.
All his hard work paid off as he performed brilliantly during his first Senior National Kabaddi Championship and was soon picked up by Telugu Titans for the inaugural vivo Pro Kabaddi season.
After overcoming all the obstacles from his early years in kabaddi, Deepak Hooda felt it was his initial period of struggle that built his character and helped him realise that he can take on big challenges.
"Failures are inevitable, but there is nothing that sheer hard work cannot accomplish," Deepak Hooda declared. "Success is not an accident, but the result of your will power, sacrifice, and hard work. Failure tests your character but rising again after life pins you down is what separates the achievers from the crowd."
Click here to watch Deepak Hooda reflect more on his life, on our exclusive chat show Beyond The Mat, courtesy @ProKabaddi on Instagram.