pkl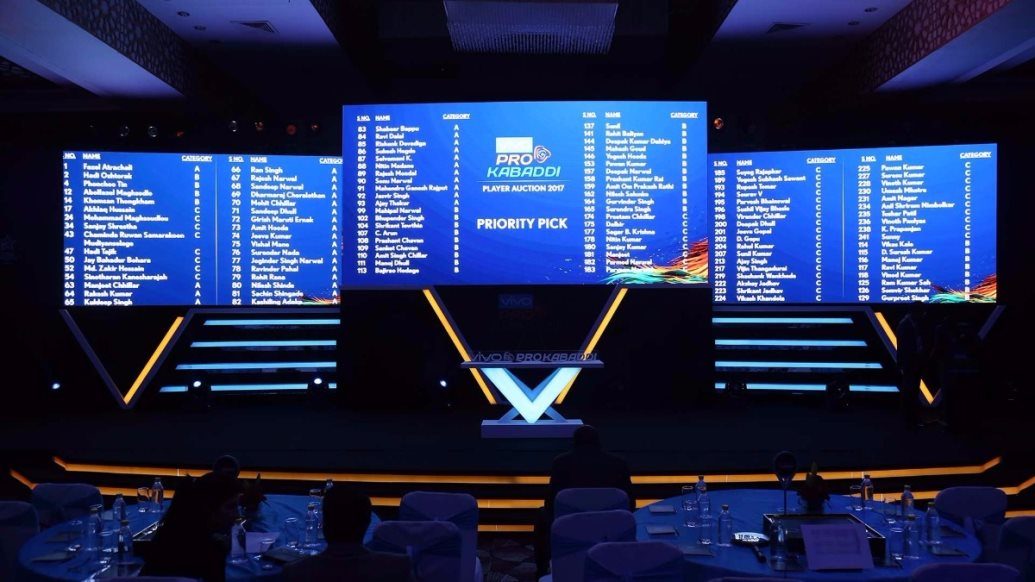 With the number of teams increasing from 8 to 12 this season, many fresh, young domestic players will be looking to leave their mark.
VIVO Pro Kabaddi has proved to be a litmus test for domestic and international players, and it will continue to be so this year, especially for those domestic players who, for the first time find, themselves in the fray. At this year's auction, fifty-two players from the New Young Player programme got picked, and here we take a look at some of these youngsters and how they might impact the league
1. Siddharth, 21 (Jaipur Pink Panthers)
Jaipur Pink Panthers went into this season's auction looking to create an entirely fresh team by not retaining any of their players. They went about this task by enlisting the services of a number of debutants. Siddharth is one such player, who will be donning Jaipur Pink Panthers colours in his debut season. The 21-year-old all-rounder has previously played at the Senior Beach Nationals and Jaipur will be hoping he can help them return to their former glory after seeing a slump in form after the inaugural season.
2. Sarang Arun Deshmukh, 19 (Tamil Thalaivas)
Another protégé of the New Young Player programme, Deshmukh will be looking to take a page out of team owner Sachin Tendulkar's book and outperform his peers at a young age. At 19, he is one of the youngest players in the league but has a senior state gold medal under his belt. He will be joining the Thalaivas ranks with do-or-die specialist Ajay Thakur, who will definitely have a lot to teach this young raider.
3. Santhapanaselvam, 22 (Jaipur Pink Panthers)
The University South Zone gold medallist will be adding to the all-round strength of the Manjeet Chhillar-led Jaipur Pink Panthers. He is from Jayashekhar Thoothu Kabaddi and was picked by the Panthers from the New Young Player category along with Ajit Singh and Nitin Rawal.
4. Rohit Gulia, 19 (Gujarat Fortunegiants)
The first to be snatched in the draft-pick preceding the auction, Gulia is another young all-rounder from the state of Haryana. He is a Junior Nationals silver medallist. The Fortunegiants will have a lot of hopes from this youngster going into their maiden Pro Kabaddi campaign.
5. Bhavani Rajput, 22 (Tamil Thalaivas)
Tamil Thalaivas had the second pick from the New Young Player category and they selected Bhavani Rajput. The young raider from Madhya Pradesh has an impressive record being a senior state gold medallist. He is still untested at a big stage like VIVO Pro Kabaddi and it will be interesting to see how he turns out in what will be a long season.
6. Mayur Shivtarkar, 21 (Haryana Steelers)
Haryana Steelers are a relatively inexperienced outfit but they have some experience at hand. It appears they heavily depend on seniors like Mohit Chhillar and Surjeet Singh to show the way. They picked all-rounder Mayur Shivtarkar from the New Young Player category, along with Vikas and Neeraj Kumar, to strengthen their defensive line. Shivtarkar hails from the state of Maharashtra and is a senior National bronze medallist.