pkl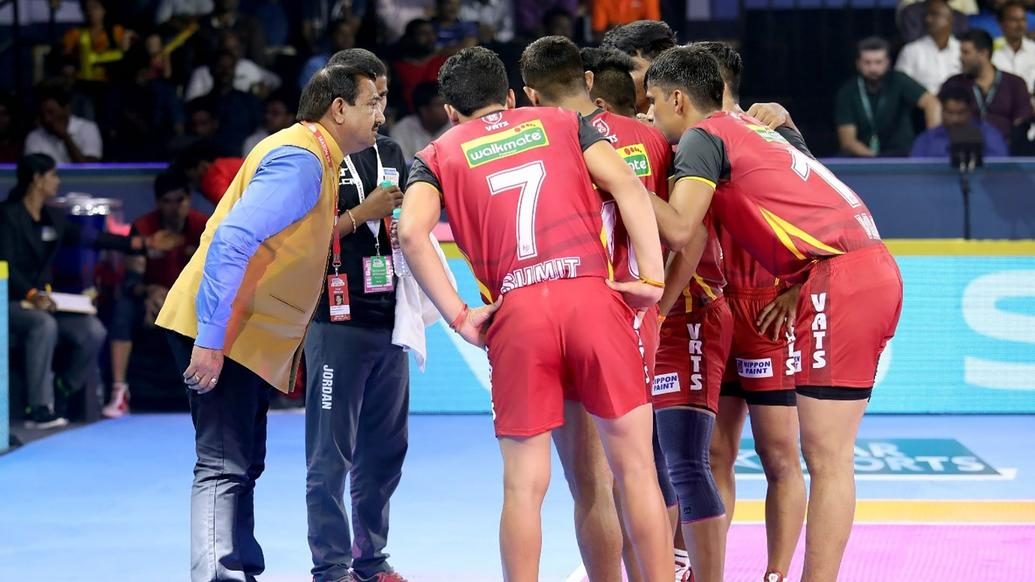 Not just dealing with, but anticipating pressure is what separates a good kabaddi player from the rest.
Kabaddi is a high-pressure sport where the advantage can change hands within a period of seconds. Add to this the amplified emotions that comes with playing in a big event like VIVO Pro Kabaddi and you have a cauldron brimming with all the ingredients to make anyone overburden themselves with the weight of expectations. To succeed at this level, players need more than just the right skills and physical strength, they need to have mental strength to not just survive but thrive under pressure.
Dealing with pressure
Defending champions Bengaluru Bulls' coach Randhir Singh Sehrawat knows a thing or two about handling pressure, being a former national level player and now a successful coach in VIVO Pro Kabaddi.
"For me, pressure is a construct you create by overthinking. You just need to keep calm, go about your business and everything will fall into place," he told prokabaddi.com.
'Iceman' Ajay Thakur agrees and stresses that the only way to be more relaxed on the mat is by working hard and being thoroughly prepared during training.
"I feel it's only hard work that can see you through in a high-pressure situation," he said, "The more you work, the more your confidence grows, and you start believing that 'I can do it' or 'I will do it'. So, practice and hard work is the only way forward."
Train the brain
Thus, while the players have the responsibility to execute on the mat, one cannot discount the sheer amount of work which goes on during the teams' training sessions, which enables players to trust their instincts and make split second decisions no matter what the situation of the game.
U.P. Yoddha's star raider Monu Goyat shed some light on the kind of training teams go through to prepare for the big event. According to Goyat, simulating situations which may arise in a match prepares a player well particularly when the fans are cheering and the pressure is actually on.
"When we practice, what the coaches generally do is make us play according to certain situations where we're under pressure," said Goyat. "For example, he might put us in situation where we're trailing by two or five points in a game and we have two minutes left to play.
"So, that's how we practice handling such pressure situations. Sometimes, we're also told to do things like raid 10 times and have at least seven successful raids or raid in a Super Tackle situation against quality defenders. That too teaches us how to deal with pressure as it becomes like a match-situation where we have to score."
Thus, while having the pressure of fan expectations, previous results, match situations and facing big names is inevitable, it is how a player brings his experience into play and uses his time off the mat that really defines if the pressure cracks him or cuts him into a dazzling diamond.